Shade-Grown Coffee Finds a Home in The Village
Mary Ellen Amato on shade-grown beans, Alta Gracia plantation and Jack's customers.
All comments are moderated, your comment will not appear on the site until it has been approved.
No comments yet.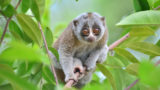 Scientist Mary Blair is using genetics to track these Southeast Asian primates rescued from the illegal wildlife trade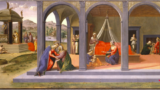 The crux is in the chemistry.