Composting in the City
Learn how to make a do it yourself urban compost bin.
All comments are moderated, your comment will not appear on the site until it has been approved.
Pretty nice work…

Deryl, June 8, 2009 at 9:14 pm

Very nice job!

Eileen – SHERP 5

Eileen McCaffrey, June 10, 2009 at 8:57 pm

Composting is the one thing everyone can do that's good for the environment and makes you feel good too :)

Clara, November 5, 2009 at 8:44 pm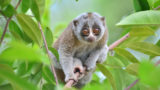 Scientist Mary Blair is using genetics to track these Southeast Asian primates rescued from the illegal wildlife trade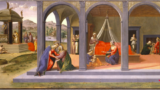 The crux is in the chemistry.