Blogs
Introducing Dormancy
Scienceline welcomes you to a new, creative project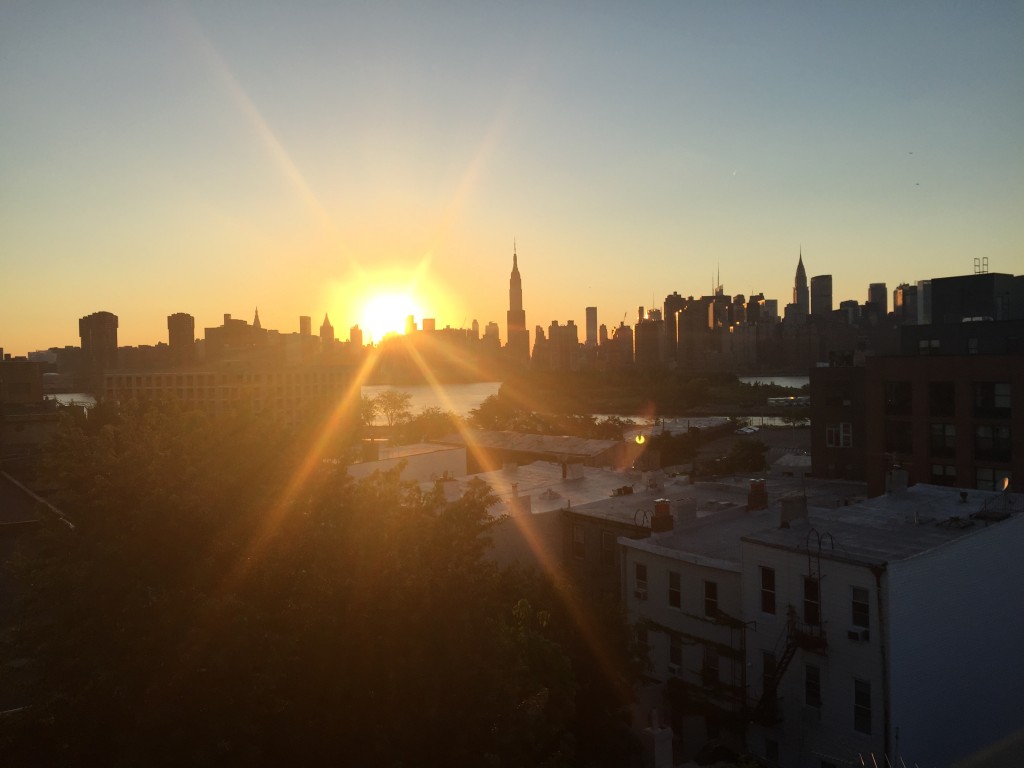 This image was taken in August 2015 from a Brooklyn rooftop. For the most part, a sun-powered circadian clock guides human, plant and animal activity. But as you'll soon find out, "Dormancy," is more complicated than a setting sun. [Image Credit: JoAnna Klein]
To an arctic ground squirrel, dormancy means waking up exhausted after trying to survive nine months of hibernation. To the Muthurus tribes in India, it's telling time by a flower that blossoms every twelve years. And to a robot, dormancy means powering down and saving energy to survive a Martian winter.
The term "dormancy" stems from the French word "dormir" or "to sleep." But it represents so much more. Merriam-Webster defines dormant as "not doing anything at this time: not active, but able to become active." It's life without really living. It's death without really dying. To be dormant, is to be suspended. Dormancy is a rest, a pause, a break.
This summer, Scienceline took an in-depth look at what it means to be dormant. Our project, "Dormancy," carries the audience on a creative journey through the peculiar, quirky and sometimes harsh world of objects caught in a state of suspended animation. In a four-chapter series (which began Oct. 7), we urge you to actively engage in the contradictory nature of dormancy and to consider it as a concept of time. Dress casual, and plan to stay a whole month. We recommend pajamas.
To join the conversation about #sldormancy, follow us on Facebook and Twitter @Scienceline. We're releasing the fourth chapter today (Oct. 28).
As Special Projects Director at Scienceline, I conceived this project last year to create a space where we could experiment with unconventional methods of collaborative science storytelling. A scientist by training, I know big ideas need big experiments and — perhaps more importantly — I know that learning comes through discovery.
About the Author
Discussion