|para| 2016
Welcome to |para|
A letter from the editors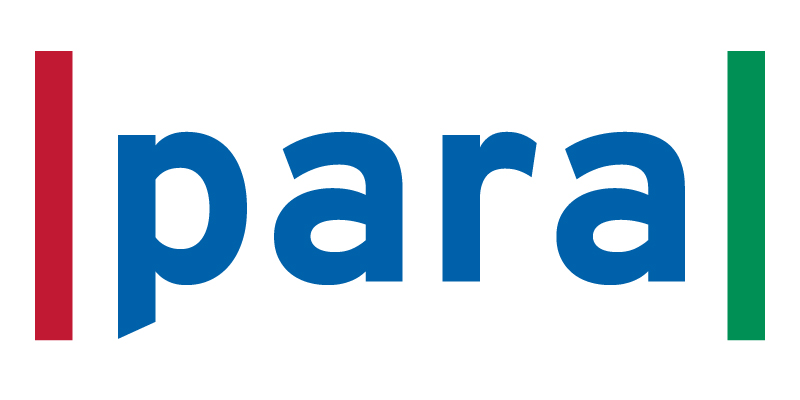 Scienceline gives you the science of the Paralympics. For our logo, we chose to feature the three-color logo of the International Paralympic Committee. [Image credit: Sara Chodosh]
The 2016 Paralympic Games are about to be given more media coverage than any other Paralympic Games. Athletes from around the world will converge on Rio de Janeiro to compete in 23 sports over 11 days, in the same venues that just hosted the Olympics.
There's a level of cultural awareness about the Olympics rivaled only by the World Cup and second to none in the United States. Media coverage abounds across every medium — the nightly news features highlights, social media blasts constant updates, and the live TV coverage seems to be on in the background of every public space with a television. NBC boasts 356 hours of coverage per day, for a grand total of 6,755 hours.
The 2016 Paralympics will receive an unprecedented level of coverage on NBC, who will broadcast a whopping 66 hours total.
Beyond our baseline of interest in all elite athletes, we saw an unusual opportunity in the Paralympics. In reporting on the science of the Paralympics, we're not limited to writing about how human beings make their bodies do extraordinary things. We can explore how prosthetics influence a sprinter's stride or how a para-dressage rider must develop novel ways to communicate with her horse.
We can appreciate how the Paralympic Games have come a long way since their debut in Rome in 1960. Only 400 athletes hailing from 23 countries competed, all with spinal cord injuries. Now in its fifteenth games in 2016, the Paralympics have grown to include athletes with ten different classifications of impairment, and over 4,300 athletes from 160 countries will compete in Rio.
However, the Rio Paralympics are not without their challenges. The organizing committee is struggling to meet financial obligations due to low ticket sales and a lack of sponsors. This has led to major budget cuts and venue relocations for Paralympic events to save money. Though media coverage of these Paralympic Games will highlight Para athletes as never before, organizers are also asking them to live with inferior conditions in order to compete. Olympic athletes aren't treated this way.
The increased NBC coverage is a positive step toward parity with the Olympics, no matter how incremental, and will almost certainly boost awareness of the incredible athletes competing in the Paralympics. But we want to do more than be aware.
This project is not about shedding light on people who we think are in need of help. Paralympians have been training and competing with ingenuity long before the world cared to notice. They don't need our help. They deserve our admiration and our attention. Here it is.
About the Author
Discussion