Life Science
Digging up the Past
In an audio profile, archaeologist Rita Wright uncovers the status of women in the field, thousands of years ago and today.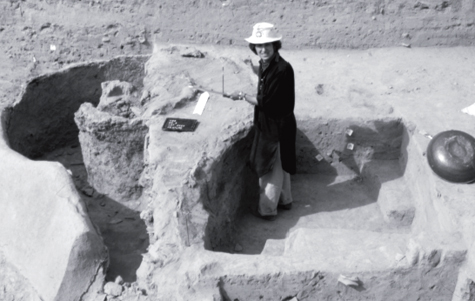 Rita Wright, who also specializes in ceramics, partially excavated a kiln in Pakistan. [Credit: Rita Wright]
Explore feminist archaeology. In this edition of the Sound of Science, Rita Wright talks about women in archaeology now and archaeology's bias, until recently, toward studying men in ancient societies. She describes what it is like to work as a woman in areas like Pakistan and how her job influences her home decor.
About the Author
Discussion