Environment Blog
All Aboard For Transit Funding
Public transit systems across the country received a long overdue boost from this historic election season. Voters signaled their willingness to invest in mass transit, despite the economic downturn, suggesting […]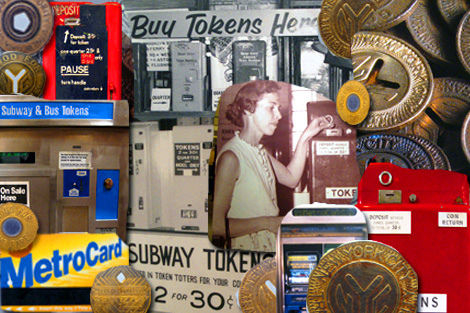 Photo Illustration by Brett Israel
Public transit systems across the country received a long overdue boost from this historic election season. Voters signaled their willingness to invest in mass transit, despite the economic downturn, suggesting that with oil prices in flux and environmental concerns on everyone's mind, people are looking for ways to reduce their gasoline addiction and trim their carbon footprint:
-The Wall Street Journal is reporting that voters passed 23 initiatives across the country, injecting over $70 billion into public transit.
-One notable initiative passed in California, where voters funded high-speed trains that will race between San Francisco and Los Angeles in under three hours. Also, Los Angeles voters approved a sales tax to fund a number of local rail projects to be built over the coming decade.
-After failing last year, Seattle voters approved expansion of commuter train, light-rail, and bus services.
-Atlanta voters approved a development plan for blighted areas that will provide money for the ambitious Beltline light-rail project. Even in Hawaii, a light-rail line received the go-ahead from voters.
-Things weren't all positive though, voters in St. Louis and Kansas City both voted against transit expansion.
-Here in New York City, no referendums were on the ballot, which is unfortunate as the Metropolitan Transportation Authority, which runs the city's subways, faces a $1.2 billion budget deficit and contemplates hiking fares to $3 a ride.
Still, it's encouraging to see that even during these tough economic times, voters are willing to invest in public transit projects that will benefit their communities for generations. Hopefully this action will send a message to the city cyclist and Amtrak commuter soon to occupy the White House that America wants to return to its roots and invest in our neglected public transit systems.
Related on Scienceline:
How the west won the carbon contest. 
Environmentally-friendly taxi cabs?
About the Author
Discussion