Health
Fecal transplants: the scoop on therapeutic poop
Are fecal transplants really an effective and safe way to treat infection?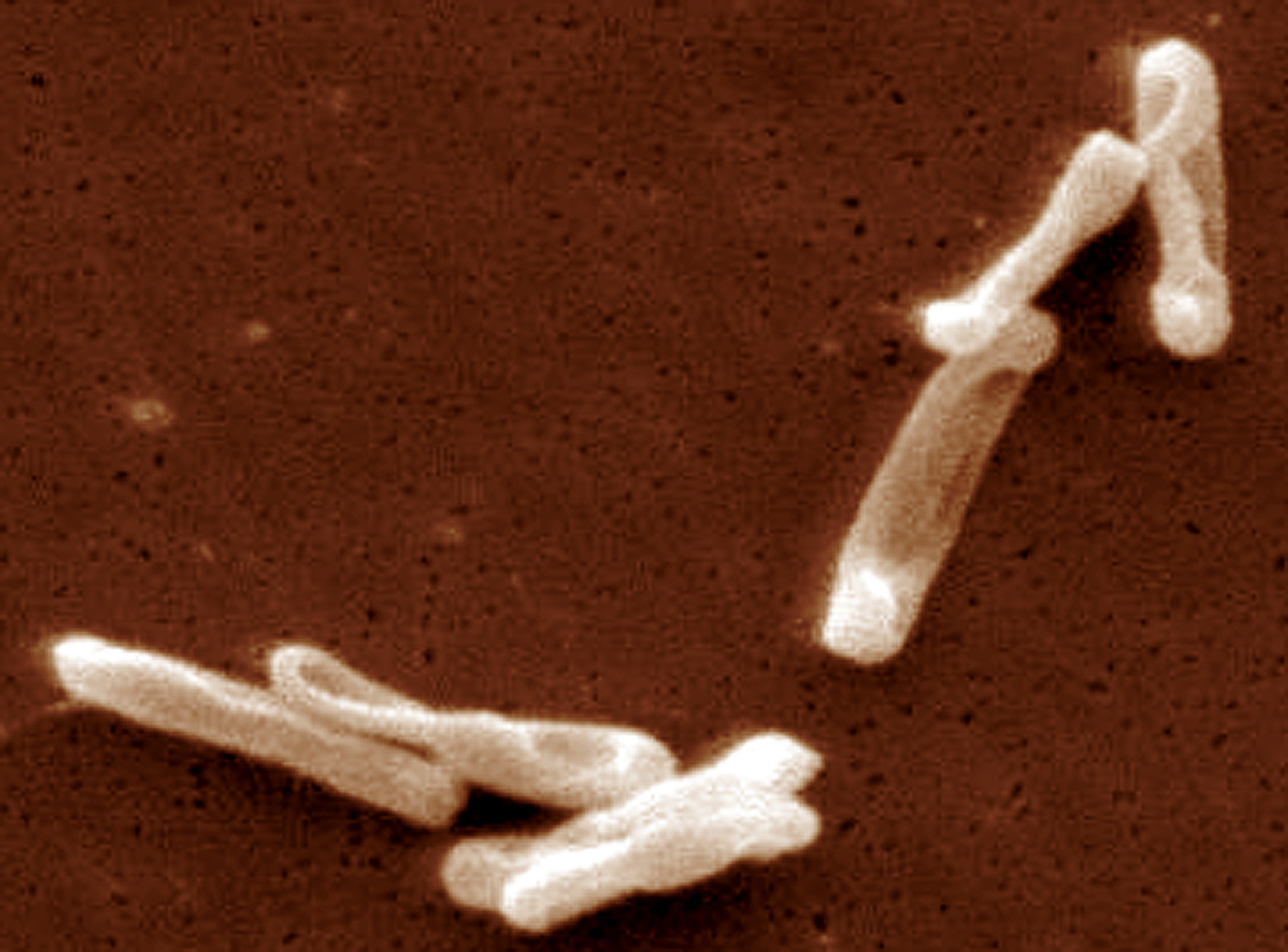 C. difficile organisms cultured from a stool sample obtained during an outbreak of gastrointestinal illness [Image Credit: Modified from Wikicommons]
Would you insert watered down feces from your partner, parent, or even a total stranger into your anus? For a growing number of people, the answer is an enthusiastic "Yes!"
"Fecal transplants are exploding," says Lawrence Brandt, emeritus chief of the Division of Gastroenterology at Montefiore Medical Center/Albert Einstein College of Medicine in the Bronx, who has been administering the treatment since 1999. The treatment — also called bacteriotherapy — is gaining momentum, and Dr. Brandt says he frequently receives calls from interested doctors and patients alike.
Fecal transplants are most commonly used to treat the bacterium Clostridium difficile, a normally harmless organism often found in the gastrointestinal tract. When patients are exposed to antibiotics that disrupt their balance of gut microbes, C. difficile populations can flare up and cause symptoms ranging from diarrhea to life-threatening colon inflammation. Antibiotics are normally used for treatment, but since the early 2000s C. difficile has become more virulent thanks to random genetic shifts, and the infection has extended into populations it previously spared, like younger people who are not on antibiotics. A hypervirulent strain of the bacteria produces 20 times the amount of toxins than its non-hypervirulent ancestors did.
So how do you know if a fecal transplant is right for you?
For now, the most encouraging data apply to people with recurrent cases of C. difficile. For the approximately 325 cases worldwide treated with fecal transplants, about 89 percent reported no relapse of C. difficile and no side effects. Dr. Brandt recently presented the results of a study on 77 fecal transplant patients at the meeting of the American College of Gastroenterology. He followed the patients for a minimum of three months, and 91 percent had no relapse of C. difficile. For the remaining patients who didn't respond fully to fecal transplant, a second treatment or an additional regime of antibiotics boosted the efficacy to 98.3 percent. These patients had symptoms of C. difficile for an average of 11 months prior to fecal transplant, and following the transplant most were relieved of symptoms within three days.
Dr. Colleen Kelly, a gastroenterologist at Mariam Hospital in Providence, Rhode Island, has performed fecal transplants on 45 patients to date, ranging in age from 19 to 91. She treats only the "worst of the worst," or those who have failed with normal antibiotics and are on their third C. difficile infection relapse or else have relapsed severely twice. So far, her results have been "incredible," she says, with a 98 percent overall success rate. She says she doesn't think she's ever encountered a treatment as effective and has "never had a more grateful group of patients."
Some patients suffering from ulcerative colitis or irritable bowel syndrome seek out the treatment, though less data exist for these groups. Dr. Kelly says she doesn't feel comfortable performing the procedure for those diseases since the data aren't as compelling and those conditions are much more complicated than a C. difficile infection.
The field still lacks any randomized control trials, so all results are considered observational at this point, and this is a point of contention for some experts. William Schaffner, the chair of the department of preventive medicine at Vanderbilt University School of Medicine, says he "would send up a yellow caution light" about the "arcane" therapy. We are now beyond the era of anecdotal medicine, Dr. Schaffner says, and rigorous controlled studies are needed in order to determine whether or not the treatment is effective and to make sure the benefits outweigh the risks. Without standardized methods of performing the procedure, pathogens from a potentially asymptomatic donor could be transferred to the recipient.
"There [are] definitely doctors who have reservations" about fecal transplantation, Dr. Kelly says.
Physicians fearing the transfer of infectious organisms is "ridiculous," thinks Dr. Brandt. "That attitude would be costing people months of needless expense, discomfort, and risk from their disease" which could be alleviated with a fecal transplant. He says that regularly screening fecal donors for infectious organisms is a simple solution.
Dr. Schaffner points out that some microbes like norovirus, which cause acute gastroenteritis are not screened for, but Dr. Kelly insists that outside of an outbreak setting, it would be rare for someone to carry such a virus and not be symptomatic. In addition to screening donors' blood for diseases like HIV and hepatitis, she tests their stool for bacterial pathogens, giardia and cryptosporidium, parasites, and C. difficile. "We can't entirely eliminate the risks, but we can greatly reduce them with proper donor screening," she says.
Dr. Kelly noticed some Internet blogs discuss methods for do-it-yourself fecal transplants at home, which she would never recommend.
Fecal transplants cost essentially nothing, especially when compared to Vancomycin — a common C. difficile antibiotic — which runs about $55 per pill for a medication regime of four pills daily for two weeks. For doctors operating a business, handing out free fecal transplants isn't a sustainable model, though an application is currently in the works to get a fecal transplant billing code. At his clinic in the Bronx, Dr. Brandt only charges for diagnostic services but not for the time it takes to prepare and administer the stool. "I didn't go into medicine to make a profit, I did it to make a difference," he says.
To perform the treatment, Dr. Brandt collects soft, fresh stool from a donor, mixes it in a saline solution to create a suspension, then filters it to remove particulate matter. In the end, he's left with a brownish watery liquid that is injected into the colons of his patients.
In the future, Dr. Brandt envisions an oral capsule form of the treatment, which would be more aesthetically appealing and equally effective. Doctors still don't understand which stool components are responsible for combating bacteria like C. difficile, but if these could be narrowed down, then a more focused treatment composed of only critical species could be designed.
To Dr. Brandt, fecal transplants' clinical possibilities are numerous, including treatments for other gastrointestinal diseases like irritable bowel syndrome, constipation, and ulcerative colitis. He even sees potential for treatment of non-bowel related disease, like morbid obesity, Parkinson's, and autism. Dr. Kelly says fecal transplants may play some role with these diseases in the future, but it's going to require many more studies.
For now, though, data supporting fecal transplants are still mostly confined to cases involving recurrent C. difficile, and are still entirely observational. Without randomized control trials where neither patient nor physician knows whether the patient is receiving treatment or a placebo, Dr. Schaffner says the trials "leave us forever with the question of: Does it really work?" Medical history, he reminds, is full of examples of enthusiasts attaining positive results, but that "those successes don't always hold up in the hands of others."
Dr. Kelly and Dr. Brandt are currently applying to the National Institutes of Health to get funding for a randomized controlled trial, which they hope will scientifically prove the therapy's effectiveness and gain its endorsement by the medical community.
For patients suffering from chronically recurring C. difficile infection, this treatment may be helpful and worth a try since few side effects have been observed. Like every medical procedure, though, there's always a risk involved. For those dealing with other bowel syndromes, it's probably too early to tell if fecal transplants can be a viable treatment option, and consumers should wait for controlled trails.
About the Author
Discussion