Video
VIDEO: The doula difference
How birth coaches help women deliver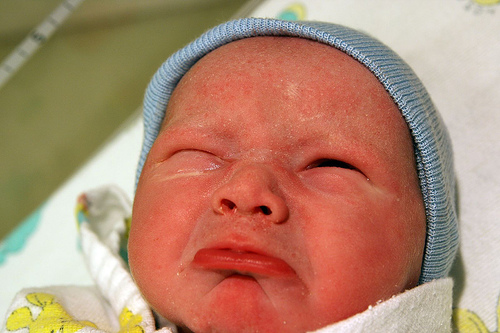 [Image Credit: nathansnostalgia via Flickr]
In ancient Greek, the term 'doula' means 'female slave.' Today's definition is different, with doulas, or trained birth coaches, guiding mothers-to-be through their pregnancies.
Amadoma Bediako has worked with expecting mothers in New York City since 1979. She visits each client several times before the big day, ensuring the mother is ready to care for the baby (by checking for carbon monoxide detectors and baby-proof outlets) and reviewing each woman's birth plan. On the day of delivery, Bediako stays with her client the entire time, comforting her and supporting her throughout the labor.
A doula-attended birth often results in shorter labors, fewer complications and healthier babies. Mothers working with doulas are also more likely to breastfeed their children, studies show.
After the baby's birth, Bediako does a follow-up visit to make sure the mother is doing well with her child.
Bediako also teaches a free informational class to expecting parents at the East New York Diagnostic and Treatment Center.
About the Author
Discussion