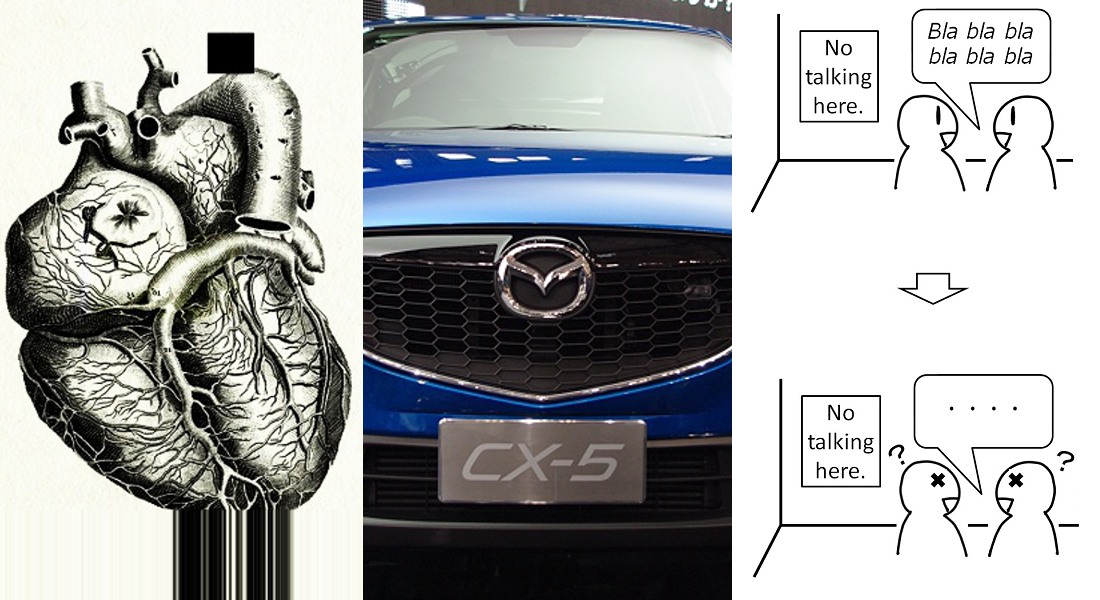 From Kate Yandell:
In its March issue, Popular Science tells tales of heartlessness. Or rather, how people can survive with just a blood-pumping turbine in their chests rather than a working heart. This is an amazing story of medical ingenuity, and the pictures of heart surgery are pretty striking too.
I may just like this because I have a cold right now, and my local pharmacist has gone home. But my favorite paper of the week was definitely on "a simple and convenient synthesis" of Sudafed from methamphetamine, published in the Journal of Apocryphal Chemistry.
I'm not really a fan of bird-watching, and so those meticulously illustrated birding guides have always been lost on me. But Wired writes about an illustrated field guide to microbes proposed at the AAAS meeting by microbiologist Jonathan Eisen. I could definitely get behind that.
---
From Kathryn Doyle:
The Lytro light field camera, which allows you to change where the focus is in a picture you've already taken, marks a major technical advancement in photography in the works since the 90s.  This review from The Verge uses one of the best analogies to explain how light field cameras work, comparing them to an orchestra: a traditional camera records the complete sound as it happens, as it is put together by the musicians. The Lytro records each instrument separately so you can mix the sounds however you want.
NASA's Inspector General testified about cybersecurity before Congress on Wednesday, first reported by Forbes. Between April 2009 and April 2011, 48 mobile devices with important NASA information, including algorithms to command the International Space Station, were lost or stolen. First of all, who is "losing" these laptops? Second, I'm no expert, but I'm pretty sure these devices should be encrypted… but they're not.
Lou Dobbs is not a fan of The Lorax, opening in theaters on Friday. And some environmentalists are equally unimpressed that the Dr. Seuss character is the new celebrity spokesperson for the Mazda CX-5.
---
From Jon Chang:
Did you ever wish you had the ability to put a loudmouth on mute? Well, you still can't. But engineers in Tokyo have come up with a pretty good alternative: a speech jamming gun. Not mentioned: pointing a regular gun will probably achieve the same goal (though unwanted side effects are highly probable).
Some of NYU's finest engineers and scientists discovered that robots can assimilate with organic beings and take over as their leader. At least in fish. For now, the robots are leading fish away from environmental disaster areas. FOR NOW.
SOPA/PIPA got a lot of flack (for good reason) but did you know about the Research Works Act? Similar to its brethren, the RWA would prohibit federally funded research from being made available to the public, effectively an act of censorship. On the bright side, its main supporters are backing down.
About the Author
Discussion