Blogs
Why do you feel so awful at high altitudes?
A drop in air pressure and oxygen can make you feel pretty out of shape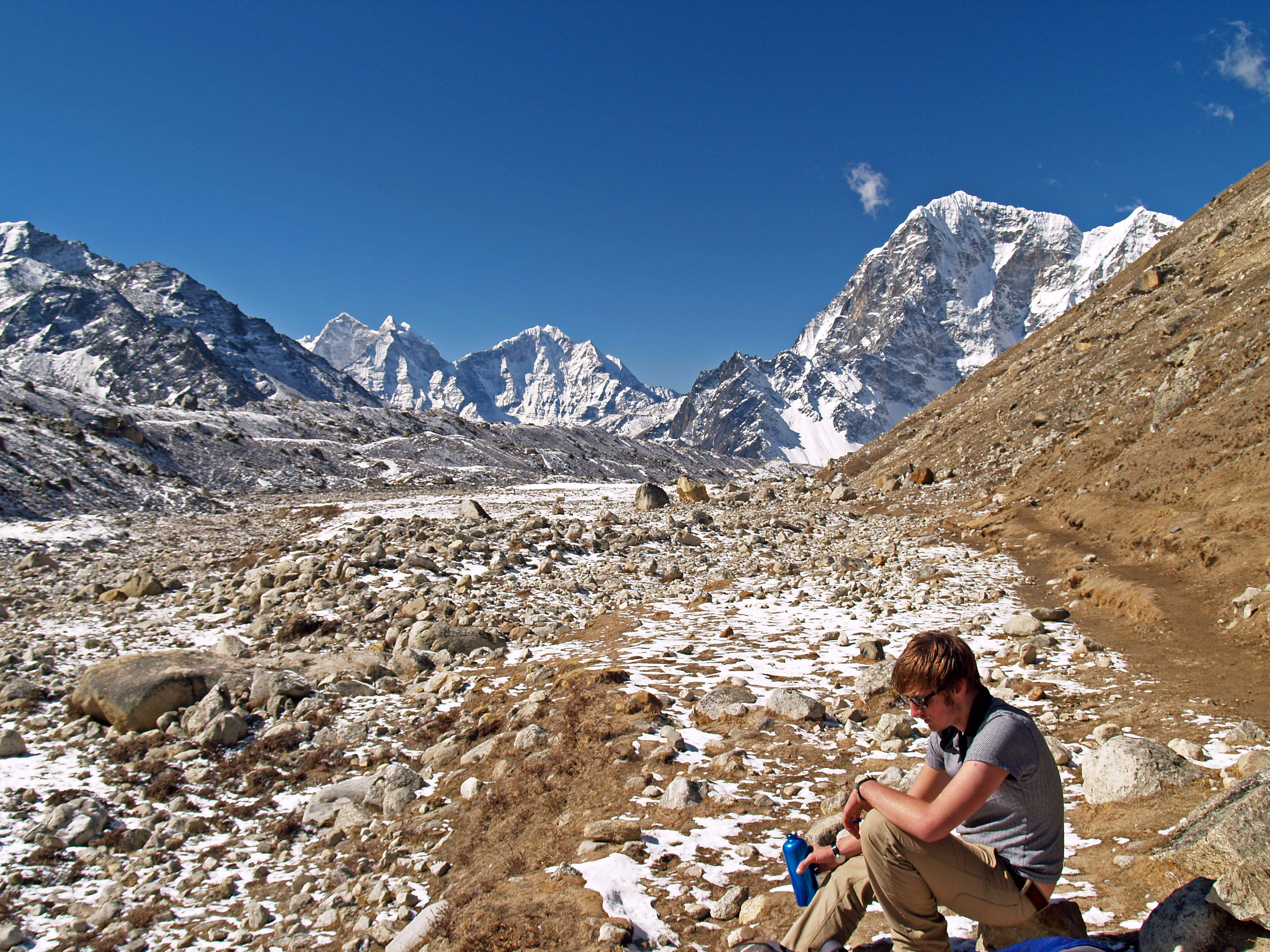 The best advice for warding off altitude sickness? Take it easy, and descend closer to sea level. [Image credit: Flickr user Steve Hicks]
Your chest heaves, lungs burning, but you can't catch your breath. Your head pounds, vision blurring, but you feel like you'll faint any second. You're definitely fit enough to climb a flight of stairs without trouble — is this some sort of nightmare?
Possibly, but if you're up in the mountains, you're more likely experiencing altitude sickness. When you travel to a place above about 8,000 feet, your body starts telling you there's something seriously wrong with the air up there. The "thin" air at high altitudes has considerably less oxygen and pressure. This is because the earth's gravity holds the oxygen close to the surface — so much so that half of the oxygen in the atmosphere is found below 18,000 feet. For comparison, Mount Everest is about 29,000 feet. The highest inhabited town in the world is La Rinconada, Peru in the Andes Mountains at nearly 17,000 feet.
With so much less oxygen, your body has to breathe more to get the same amount of the essential molecule. This leads to the shortness of breath, dizziness and tiredness indicative of altitude sickness. The oxygen drop combined with the decreased air pressure packs a one-two punch to your cardiovascular system. In order for your lungs to breathe air in without duress, the pressure has to be higher outside your body. But at high altitudes, the outside air pressure is lower than it is inside your lungs, making it more difficult to pull in the thinner air and for your veins to pump oxygen throughout the body. As a result, heart rate and blood pressure skyrocket as your body kicks into overdrive. This can lead to more unpleasant symptoms, including headache and confusion.
If altitude sickness goes untreated, though, it could become something much worse: High-Altitude Pulmonary Edema or High-Altitude Cerebral Edema. Both conditions are characterized by extreme breathlessness and tiredness, and could result in death within 24 hours. About one in 10,000 skiers in Colorado get HAPE, according to the Centers for Disease Control and Prevention. Since you could experience altitude sickness, or worse, in an airplane cruising above 23,000 feet, airlines pressurize the cabin to make the air inside feel like you're closer to the ground.
Doctors commonly prescribe the drug Acetazolamide (brand name Diamox) for patients to take a day or two before they ascend to high altitude locales and for a couple days after they get there. The drug makes your body feel like you're at a high altitude, so a lot of the symptoms of altitude sickness are side effects. It works by increasing the amount of gases, namely oxygen, the lungs can absorb and then distribute to the blood. Combining Acetazolamide or altitude sickness with alcohol can severely exacerbate the negative effects (trust me).
To limit the effects of the sickness when traveling to high altitudes, you can also avoid exercise, drink plenty of water, and of course, go to a lower altitude. After a few days at high altitude, you should be acclimated to the new height. Your body kicks up production of red blood cells so it can transport more oxygen, making you feel much more normal.
When you return to sea level, the increased oxygen flow will probably make you feel 10 years younger — until your cardiovascular system returns to normal in a few weeks, that is.
About the Author
Discussion