Environment
How the Biden administration can take action for biodiversity conservation
Biodiversity loss represents a growing environmental threat, conservationists say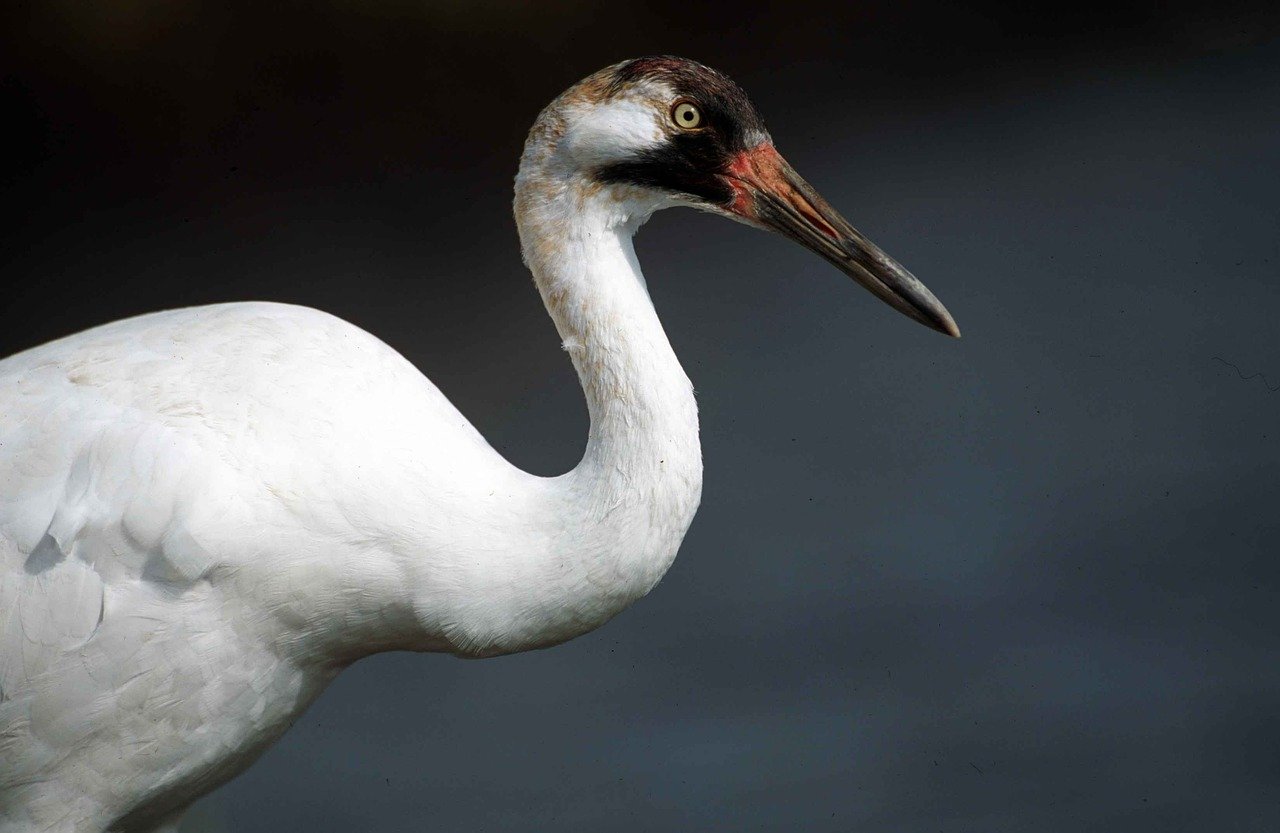 The whooping crane is one of many bird species protected by the Migratory Bird Treaty Act, a law recently reinterpreted by the Trump administration to exclude "incidental" bird killing. [Credit: Ryan Hagerty | CC 0]
President-elect Joe Biden ran his campaign, in part, on a promise to fight climate change. But climate isn't the only crisis in town. The world also faces biodiversity losses on a massive scale. In 2019, the United Nations put out a report documenting the current biodiversity crisis, noting that 1 million animal and plant species could be at risk of extinction. And, just as with climate, the Biden administration could take action to protect biodiversity, conservationists say.
The world's biodiversity supports human livelihoods around the globe — from seafood people eat and pollinators that enable agriculture, to mangrove forests that protect shorelines. "As a scientist, I've sort of witnessed 30 years of literature emerging about the many ways that biodiversity undergirds the life-support system that we all rely on," says Erika Zavaleta, an ecologist at the University of California, Santa Cruz.
Protecting biodiversity may also be popular among the American public. A Pew Research poll in 2020 found that 62% of adults in the U.S. thought the federal government wasn't doing enough to "protect animals and their habitats." 
The incoming administration has already voiced support for some biodiversity initiatives. Notably, its campaign website referenced "permanently protecting the Arctic National Wildlife Refuge," as well as a goal of protecting 30% of the country's land and water by 2030 — a proposal known as 30 by 30 in conservation circles. 
The Biden administration may not need to pass new legislation if they want to protect biodiversity, either. Tierra Curry, a biologist at the Center for Biological Diversity, a nonprofit conservation group, would like to see Biden start by undoing some of the Trump administration's changes to existing environmental laws. "The first thing Biden needs to do is restore those laws," she says.
One law in particular that Curry mentions is the Migratory Bird Treaty Act, first enacted in 1918, which helps protect migratory birds. In 2017, the Trump administration proposed reinterpreting the law to exclude "incidental" bird killings. Environmental groups such as the Audubon Society and the Center for Biological Diversity objected to that decision, arguing that it could remove consequences for industrial activities that result in bird deaths. On Jan. 5, just weeks before leaving office, the Trump administration finalized the rule change.
Biodiversity experts also noted that the Trump administration has worked to remove environmental protections from some federal lands, including shrinking the Bears Ears and Grand Staircase-Escalante national monuments in Utah, and attempting to weaken protections in the Tongass National Forest in Alaska, the largest national forest in the country.
Many of these changes could likely be reversed by the new administration. Redesignating those national monuments would be pretty straightforward, says Jim McElfish, an attorney at the Environmental Law Institute, a nonpartisan research group. Some Trump administration policies, such as orders from the secretary of the interior — who oversees agencies such as the National Park Service and the U.S. Fish and Wildlife Service — could be changed by the incoming secretary, while other regulatory changes would probably need to go through a process to get public comment, he adds.
Joe Biden has tapped U.S. Rep. Deb Haaland, a Democrat from New Mexico, as his choice to lead the Department of the Interior, a move praised by environmental advocacy groups such as the Sierra Club, the Sunrise Movement and Defenders of Wildlife based on Haaland's history of calling for environmental protections.
But undoing the Trump administration's changes is only one realm of potential action. Curry says she would also like to see the Biden administration take a "proactive stance on the extinction crisis and the climate emergency."
One way to do that would be by going through the backlog of species that need evaluation for potential listing under the Endangered Species Act, Curry says. Currently, it can take around a decade to get a species listed, she says, and by that time the reality for the species in the wild may have changed. 
Some of the wildlife denied coverage under the law by the Trump administration, such as the Eastern hellbender, might also warrant a reexamination, Curry says. In 2019, the federal government chose not to list the giant salamander (native to freshwater areas in the East and Midwest) as endangered, opting to list only a subset population in Missouri. But the government did note that the species faced risks from habitat destruction and fragmentation.
Funding for threatened species conservation efforts (which would need to go through Congress) could help put recovery plans into action for endangered species, Curry says. Recovery plans are tailored to each threatened species and can include actions that restore populations, such as releasing captive-bred individuals, or eliminate the risks that drove them to extinction, such as restoring habitat.
"The species that have recovery plans, there's usually an estimate for the money that they need. If they fully funded all of those recovery plans, it would set most species on the track to recovery," Curry says. A 2016 study determined that many species listed under the Endangered Species Act are likely not receiving adequate funding for recovery.
The Biden administration could also work to further protect habitat on federal land, Curry says. "We would like to see federal lands be prioritized as wildlife habitat, and as carbon sequestration and recreation, as their primary uses," she says. Currently, conservation policy isn't uniform across federal land. National Wildlife Refuges, for example, are managed mainly for wildlife, while areas such as National Forests are open to some extractive uses like logging and mining.
The federal government has the ability to decide how those areas are managed. "About a third of the nation's land is federally owned, in one way or another, and so the designations of those lands and the management of those lands can change," says McElfish.
As of 2018, around 12% of lands and 26% of marine environments in the U.S. are protected, according to a report from the Center for American Progress, a left-leaning think tank. Curry says she'd like to see the country work on that 30 by 30 goal, protecting 30% of lands and waters by 2030. Other environmental groups have championed this goal as well, including the Center for Western for Priorities, the National Resources Defense Council and the Sierra Club.
"Right now could not be a more critical time to protect 30% of America by 2030," says Jesse Prentice-Dunn, policy director at the Center for Western Priorities. 
This goal seems to have gained some traction in politics. In addition to being noted on Biden's campaign website, 13 senators, including Vice President-elect Kamala Harris, co-sponsored a Senate resolution supporting the 30 by 30 idea in the outgoing Congress. But actually reaching that percentage and deadline would likely rely on a combination of state, federal, tribal and private lands, Curry says.
Curry and Santa Cruz's Zavaleta both emphasized that it's not only about protecting 30%; it's about protecting the right 30%. "I think that, with 30 by 30, it has the potential to be huge, and the devil's in the details," says Zavaleta. To be effective for biodiversity conservation, these land protections would need to actually cover areas important to biodiversity, she adds.
"A lot of the United States is already protected in various ways," Zavaleta says. "But a lot of those are in areas that are not necessarily critical for biodiversity."
Curry pointed to places like freshwater ecosystems and the U.S.-Mexico border region in the Southwestern desert as biodiverse areas under threat. Focusing on areas such as these might also be a good way to prioritize biodiversity. "Fresh waters, they harbor a disproportionate amount of the biodiversity on continents, on land," Zavaleta says. And in the American Southwest, a lot of the biodiversity "is concentrated around the same freshwater sources that people rely on so heavily," she says. "You can target that relatively small area of land that's the freshwater and have a disproportionately large impact on both wildlife and people," she adds.
Democrats will now have a slim majority in both houses of Congress, in addition to control of the White House, although it's unclear at the moment what, if any, conservation legislation is likely to pass. But some conservation measures have had recent bipartisan support. This year, the Great American Outdoors Act, signed by President Trump, passed the House and Senate with both Democrats and Republicans voting in favor. This act ensured $900 million per year of funding for the Land and Water Conservation Fund, which helps both the federal government and state and local governments buy and maintain land — although that money comes from offshore oil and gas development, a contentious issue in itself.
Public support for conservation could be one of the reasons that this bill was able to pass in such a gridlocked Congress, says Prentice-Dunn. "Conserving our public lands and our wild places is incredibly popular," he says. He highlighted polling from Colorado College in eight Western states — which last year reported, among other issues, that 73% of respondents either strongly or somewhat supported a goal of protecting 30% of the country by 2030.
But no matter what the federal government chooses to do in the next few years, the biodiversity crisis deserves immediate attention, Curry says.
"We're really at a tipping point in terms of climate and in terms of biodiversity."
About the Author
Discussion