Health
An artist provides solace for caregivers of dementia patients
Caring for loved ones can lead to depression and burnout, but Flako Jimenez sees the possibility for joy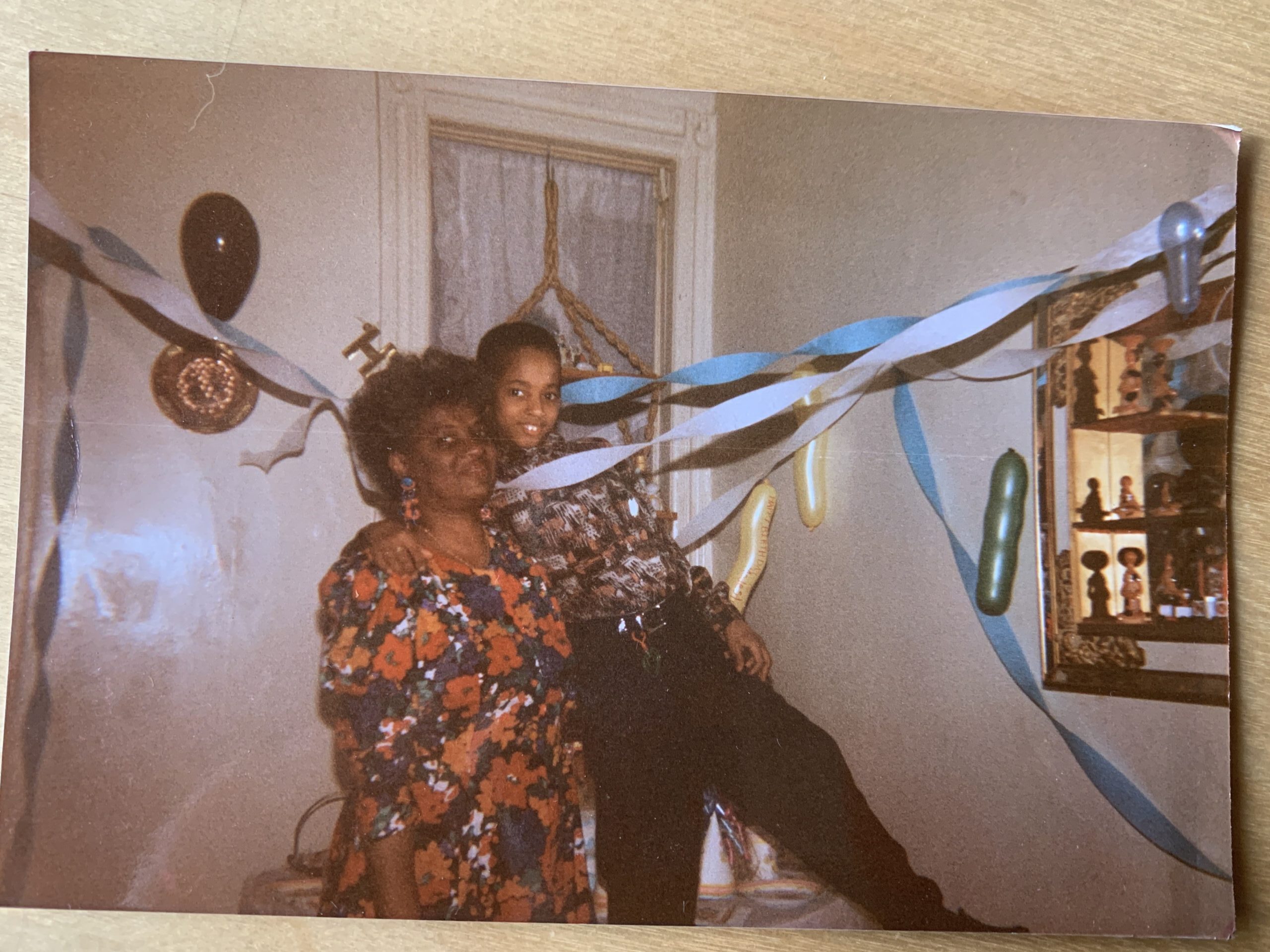 After his grandmother's death, Flako Jimenez created a multidisciplinary art exhibit in her memory, as well as a workshop series to support other caregivers. [Credit: Modesto "Flako" Jimenez]
Whenever Modesto "Flako" Jimenez's grandmother mistook him for somebody else, he played the part. If she asked for José, he'd pretend to be José. His theater training prepared him for this moment, when the woman who raised him forgot who he was. 
Taking care of a loved one with dementia "does not have to be traumatizing," Jimenez said during a November discussion event about memory in Manhattan. There was something joyful about acting with his grandmother. "From the nice, beautiful struggle of taking care of yours—it goes into healing and celebrating," he said.
A poet, playwright and former taxi driver, Jimenez imbues art into everything he does. He is known for his on-the-road show "Taxilandia," originally performed in a taxi cab driving through Bushwick. Jimenez grew up in the Brooklyn neighborhood with his grandmother, Mercedes, and became her primary caregiver for five years after she was diagnosed with dementia.
His recent project is a multidisciplinary work in memory of Mercedes, who died in 2021. Part of its purpose, he says, is to share her legacy of helping Latino people immigrate to the U.S. from the Dominican Republic. On top of that, Jimenez says he hopes that the exhibit, Mercedes Healing Room and Gallery, can provide support and resources for others currently caring for loved ones, as well as prepare people who have yet to experience caregiving. 
Alzheimer's disease, the most common cause of dementia, affects an estimated 6.5 million people in the U.S. alone. But, as with any illness, it doesn't just affect the individual: Over 11 million family members, friends and other unpaid caregivers care for people with dementia. Caregivers often face a full-time responsibility with no timeline for the length of commitment. And they frequently struggle with their own mental health, with as many as 40% of dementia caregivers reporting depression—compared with an estimated incidence of 5% in the global adult population. Jimenez suggests that caregivers can use storytelling and art to "heal with it, instead of sitting with it and hurting with it." 
There are many different types of memories, like factual knowledge (the capital of New York) and how to do things (how to ride a bike). Memories based on personal experiences (your child's birthday) are "the frailest, and the first to be lost," cognitive scientist Nicola Clayton of Cambridge University said at the event, part of the MAXforum series that brings together scientists and artists to share perspectives. Storytelling has been suggested as a possible tool for reviving some of these memories in people with dementia, but a recent review found that there isn't much evidence that it works. Instead, creative expression may show more promise in an emotional context: In a 2021 study, art classes led to reduced anxiety and depression in people living with dementia and led to reduced stress in caregivers. 
The Mercedes Healing Room and Gallery recently wrapped up its stint at Abrons Arts Center in Manhattan and will reopen on Governors Island in May 2023. The space welcomes visitors into the life of Mercedes through letters and doctor's appointment reminders, framed photographs and teacups, dried flowers and diary entries—a celebration of her life. In the room next door to the exhibit sat a table with art supplies and empty frames so that visitors could share their own stories of loss and love through art. 
The project also offered a free workshop series led by guest artists and health care practitioners for caregivers and their loved ones. Participants could engage in self-care and creative self-expression while gaining access to community resources, education and a support network. 
"Now it's no longer dark," Jimenez said. "They're making some joy."
About the Author
Discussion