Life Science
Sour Sensation
Researchers have found some of the major players in the detection of sour taste.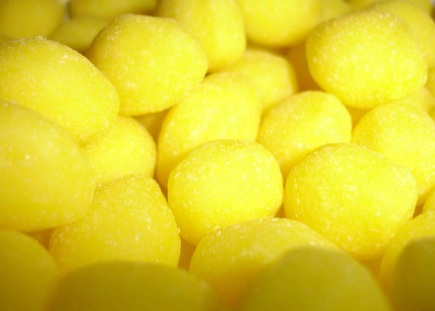 Pucker up! CREDIT: BRANDON DILBECK
Biting into a lemon will make your lips pucker—but when you mix its juice with sugar, water, and ice, you get a tasty beverage. Researchers have now uncovered cells and a protein that let mammals taste these tart treats, according to several recent studies.
The most definitive study appeared in the August 24 edition of the journal Nature, and its findings support earlier evidence that different tastes are monitored by distinct populations of cells rather than common cells attuned to all tastes.
Taste "is really one of the last sensory systems to be understood," said Andrew Spielman, director of graduate studies in oral biology at New York University's College of Dentistry, who did not participate in the studies. Identifying the players in the detection of taste is "a key contribution to the field."
Sour is one of five basic tastes that animals use to learn about the quality of their food. Detecting sourness, which is an indication of acidity, is one way animals avoid eating substances that might be harmful. The sour taste of spoiled milk, for example, is a warning sign that it might contain microorganisms that could cause sickness if ingested.
"It's not appealing, and for good reason," said John DeSimone, a professor of physiology at Virginia Commonwealth University, who is not affiliated with the studies. Sour taste "is a mechanism that says 'don't ingest large quantities of acid' because it's likely to be bad for you."
Researchers used to think that individual cells on the tongue could sense more than one taste. But later work by Charles Zuker, the head of the Nature study, showed that three tastes—sweet, bitter, and umami (savory)—are sensed by different cells. Some researchers suspected that salty and sour taste might act the same way.
The new studies on this subject appeared within several months of one another. The first, published in July in the Journal of Neurochemistry identified two proteins that are present in taste cells different from those used to detect sweet, sour, and savory. Another study, appearing in early August in the Proceedings of the National Academy of Sciences, found that those proteins respond to different acids.
But the last study, appearing in Nature this past August, was most extensive and its findings most definitive, according to DeSimone.
The researchers first identified one of the same proteins mentioned in the former studies. Then they engineered mice so that they were missing the cells that express that protein. The mice could sense all tastes except for sour, which allowed the researchers to conclude that those missing cells must be responsible for sensing sour taste.
Zuker's team also found that the protein involved in sensing sour substances also exists in a set of neurons in the spinal cord and seems to play a role in monitoring pH—a measure of acidity—in the cerebrospinal fluid.
"It's a wonderful example of Darwinian evolution at its best, where you use the same player in multiple places because it does the job so well," said Zuker.
The recent findings could have implications for medicine. Understanding the basic mechanisms of taste—such as how the sour sensor works—is essential to treating people with taste disorders, according to Spielman. People who suffer a persistent sense of sourness in the mouth, for example, could benefit from treatment that blocks the sour sensor.
About the Author
Discussion