Health
Fallow Fat
Male obesity could cause problems for couples trying to conceive.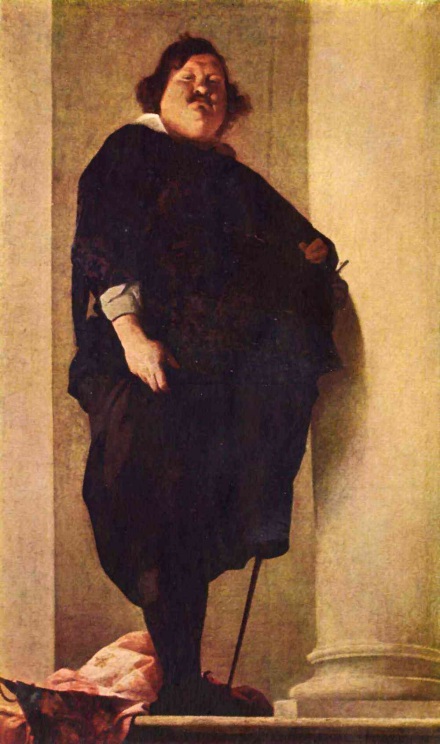 Another form of contraceptive? ["The Tuscan General" by Alessandro del Borro, 17th century.]
Obesity has long been known to be a risk factor for heart disease, stroke, and diabetes. Now, researchers suggest that male infertility should be added to that list. A study by the National Institute of Environmental Health Sciences found a relation between male Body Mass Index—a measure of a person's weight compared with his height—and infertility, which affects one in 10 American couples.
"We saw an effect [on fertility] even at a BMI of 25, which happens to be the lowest value that determines overweight," said Markku Sallmen, now of the Finnish Institute of Occupational Health, lead author of the study which appeared in the September issue of Epidemiology. The average person's BMI is between 21 and 22.
Sallmen and his team examined questionnaires submitted by more than 2,000 couples trying to conceive. They found that, regardless of age, the larger the BMI of the male partner, the lower the likelihood the couple would conceive within a year's time (the study's standard for infertility).
After excluding confounding factors that cause infertility, such as smoking, alcohol use and female partners with BMIs 25 and above, the researchers found that for every three-point increase in a man's BMI, couples were 10 percent more likely to be infertile.
The effect was most apparent when comparing the heaviest men with men of average weight—each group numbering almost 160. About 21 percent of the average-weight men were infertile, whereas almost 38 percent of the most obese men (with BMIs of 32 or greater) were infertile.
Although it was not the researchers' aim to explain why obese men may be at a disadvantage, doctors offer several possible biological explanations.
"The fatter you are, the more you lose your testosterone," said Dr. Peter Schelgel, who specializes in male fertility at the Weill Medical College of Cornell University. Fat secretes a hormone called aromatase, which converts the hormone testosterone to the hormone estrogen. Testosterone is critical for sperm production, and estrogen depresses sperm production and may lead to a low sperm counts in obese men, according Schlegel.
Another theory, says Schelgel, is that the excess fat in the thighs of obese men may boost the temperature inside the scrotum. If temperatures approach 98 degrees Fahrenheit—only a few degrees hotter than the ideal 94 F—sperm production could be hindered.
The study had its limits, however, according to the authors. Obese men may not have intercourse as frequently as average-weight males, which could account for fewer conceptions, said Sallmen. Additionally, the researchers did not ask the couples how many times they had intercourse during the women's fertile days—clinically defined as days 10-17 in a woman's menstrual cycle (though the timing is a subject for debate).
Nonetheless, based on these findings Schlegel said he would tell his patients that "progressive, gradual weight loss is good for your overall health and may help your fertility as well."
Ed. note: When initially published, the second paragraph incorrectly referred to a BMI of 25 as being the lowest value that determines obesity. We corrected our mistake on October 5, 2006.
—–
Related Stories:
About the Author
Discussion