Health
I have a friend who says he can't cry — are there medical conditions that stop people from crying?
- asks Rose Kelly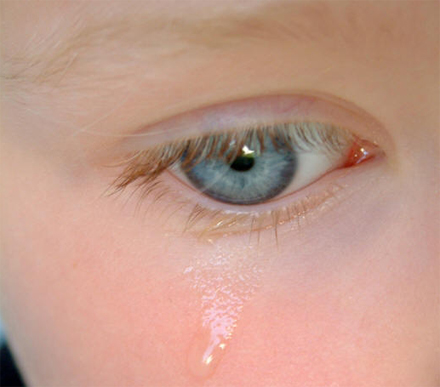 [CREDIT: LEARNSCIENCE.NET]
From a badly stubbed toe to teenage angst, there are many instances that make people cry. Yet for some – no matter how charged the situation – shedding tears is impossible.
Strong emotions cause our brains to release chemicals that indirectly lead to teary eyes. A flow of tears not only shoots up the level of endorphins, natural chemicals within the body, providing a sense of well-being and relieving stress, but also they release toxins — making us healthier, according to Dr. William Frey II, a neurologist at the University of Minnesota.
Since the physical act of crying is rooted in the psychological, depression – usually a disease associated with tears – can prevent them. According to a review article published this year in the journal Acta Psychiatrica Scandinavica, severe cases of depression flatten emotions, leaving a person without the trigger that starts the crying circuit. Max Hamilton, who created a depression scale in 1960, commented in a 1967 paper that severely depressed patients "go beyond weeping" and settle into a cry-proof state.
The battle against depression can itself snatch away the urge to let it out. In a 2002 study, Adam Opbroek discovered that many patients with sexual dysfunction associated with prescribed anti-depressants also experienced a "diminution in emotional responsiveness." Medication intended to reduce a sense of sadness, Opbroek found, did so but at the cost of "emotional blunting," or the same flattening of emotion felt by some depressed patients.
Aside from a numbing form of depression, the inability to cry may be caused by a rare affliction called Familial Dysautonomia (FD), or Riley-Day Syndrome. While someone with FD experiences emotions like anyone else, they're born without the reflex necessary to produce tears: crying becomes a dry display, according to the foundation's website.
The inability to feel physical pain is another genetic anomaly that can make a person less likely to cry. With an underdeveloped system of nerves for sensing injury, people with Congenital Insensitivity to Pain with Anhidrosis (CIPA) have a pain threshold high enough to make a bike accident feel more like a pillow fight, and so tears flow less often.
Crying is a uniquely human trait. The situations that make us cry are often the ones we remember most. It shows we are sensitive to things we encounter in our lives and, in that way, it is important for survival. Spilling tears is something we all need to stay healthy.
About the Author
Discussion