Infographics
There's a hole in the world tonight
The Montreal Protocol hits 25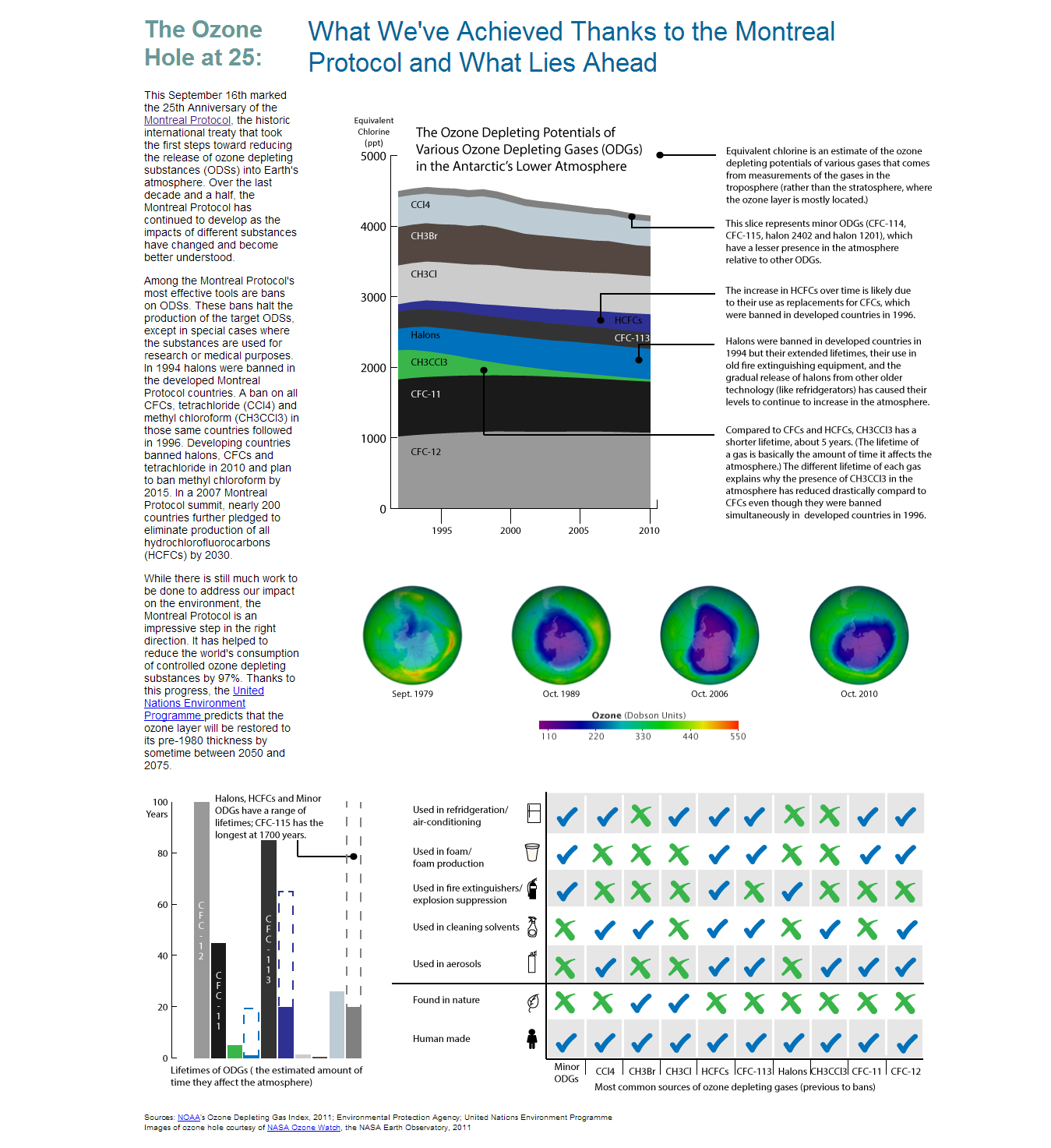 This Sunday marked the 25th anniversary of the Montreal Protocol on Substances that Deplete the Ozone Layer , a United Nations (UN) treaty designed to protect Earth's ozone layer. The ozone layer is vitally important to life on our planet because it helps protect all living things from harmful ultraviolet rays that can cause genetic damage, such as skin cancer.
The origin of the Montreal Protocol is often traced back to 1974, when Nobel prize-winning chemists Mario Molina and F. Sherwood Rowland introduced the hypothesis that chlorofluorocarbons could eat away at the ozone layer. By 1985, scientists noted an annual thinning of the ozone layer over the Antarctic. They began referring to this as the "ozone hole."
Two years later, 27 countries responded to the treat of ozone loss by signing the first Montreal Protocol. Since then, a total of 197 countries have signed, making the Montreal Protocol one of the most widely ratified treaties in UN History. (It is tied with its framework treaty, The Vienna Convention for the Protection of the Ozone Layer.)
In recognition of all that the Montreal Protocol has done and strives to do in the future, I made an infographic. Click on the picture below to learn more.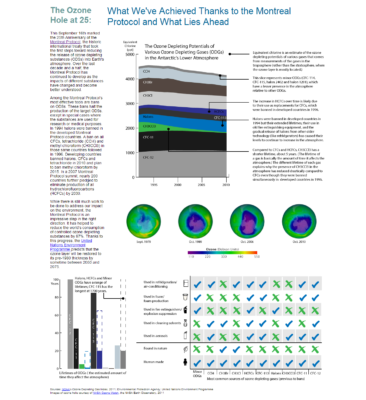 About the Author
Discussion