Audio
AUDIO: The modern days of Internet fame
Most media is now hosted online. So how does that change the process of gaining fame and staying famous?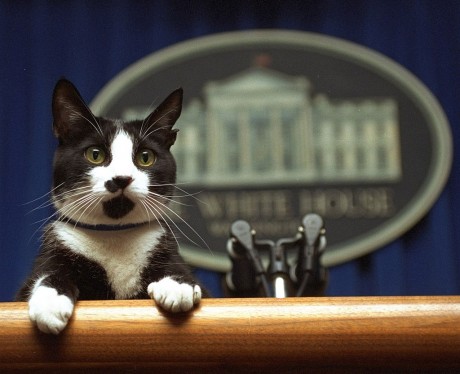 "First Cat" or Socks(1989-2009), was made famous via the internet [Image credit:Barbara Kinney, Wikimedia Commons]
Fueled by clicks and share buttons, internet fame can spread like wildfire. From millennial pop stars like Bieber to Twitter stars like a sarcastic cat, strange celebrity figures rise from the inner workings of the internet every day. In this episode, we meet the mind behind the famous tweeting cat, "Sockington," and a scientist to give all this social media madness a little context.
About the Author
Discussion