Health
Why do I sometimes hear ringing in my ears, especially when I drink alcohol?
---asks Anonymous from New York, NY.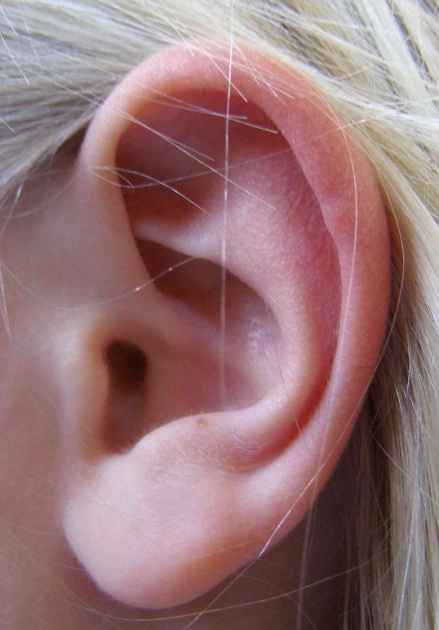 Can you trust your inner ear?
When Superman's ears rang at frequencies no one else could hear, it was usually bad news. But before you think that you're gaining superhuman powers and are about to hear Lois Lane or some other poor, trapped soul's pleas to be rescued, dear mystery man or woman of steel, you should know that many people (besides Superman and yourself) experience ringing in their ears.
Head noises such as ringing, perceived when there is no external source, are collectively known as tinnitus. The sounds you may hear range from ringing to buzzing, chirping, beating, humming, and roaring. But you are not alone. The American Tinnitus Association (ATA) estimates that nearly 50 million Americans have experienced tinnitus in one form or another. While many people only hear these noises sporadically and for a short period of time, tinnitus can be a more constant and even debilitating problem for some.
In order to understand the most common way in which tinnitus occurs, we must venture inside the ear. Sounds in the air cause pressure waves to vibrate your ear drum when they reach your ears. This motion is translated into pressure changes in the fluid behind the ear drum, and deep in the ear canal, tiny structures called stereocilia bend and tilt in response. These stereocilia are attached to hair cells (no relation to the hair on your head—these particular hair cells are sensory cells named for their fuzzy appearance). In reaction to the swaying stereocilia, the hair cells depolarize and release a neurotransmitter. Your brain finally receives this input from your ears by way of the auditory nerve and interprets these signals as sound.
But when stereocilia are damaged, for example if they've been bent out of shape by repeated exposure to loud sounds like gunfire or heavy construction, then this process doesn't work as it should. The damaged stereocilia mistakenly tell your brain that you hear a sound even when there is actually none. Because stereocilia are not indestructible, they can remain damaged or even be permanently destroyed by these events.
Yet tinnitus is a symptom, not a disease, and it can be caused by many other triggers. Your mom was right, clean those dirty ears! Some people produce more ear wax than others and that waxy build-up can actually plug your ear canal and cause tinnitus. Certain medications that are toxic to the ear can also cause tinnitus, as can ear or sinus infections, head or neck injury, certain types of tumors, and vascular problems such as hypertension. The reasons behind some of these connections to tinnitus are not yet known—researchers are still investigating.
And here's where the alcohol comes in.
Downing an excessive amount of intoxicating liquids over a long period of time (usually defined as more than that one stingy glass of wine a day) may contribute to hypertension, or high blood pressure. Although the connection between high blood pressure and tinnitus is not well understood, it has been observed that both high blood pressure and excessive alcohol consumption can make your tinnitus worse. And so can other factors that often accompany drinking, like stress or caffeine.
My guess is that if you're going to a bar or club to get your drinks, they're serving you another tinnitus irritant for free—loud music. If you haven't been stopping bullets or using power tools lately, then maybe hanging out in pub environments where you have to scream to be heard is contributing to the ringing in your ears. Remember those beat-up stereocilia from above? Those blaring speakers are kicking them when they're down!
Most people don't have a problem coping with an intermittent ringing in their ears, but according to the ATA about two million people suffer from tinnitus so acute that it interferes with their ability to function on a daily basis. While tinnitus can affect people of all ages, chronic tinnitus is often a factor of hearing loss due to aging. According to the Mayo Clinic, if the ringing in your ears is persistent or if it becomes worse, and if it is accompanied by dizziness or hearing loss, it's time to see a doctor.
Treatment for tinnitus is very individual and can range from avoiding foods that may make your tinnitus worse to taking medications. To learn more about tinnitus, visit the American Tinnitus Association or the American Academy of Otolaryngology (an association of ear, nose and throat doctors).
I'll leave you with this bit of information: when someone complains about tinnitus, doctors often ask if they just attended a rock concert. Doctors recommend protecting your hearing whenever possible, because in addition to the avoidable causes of tinnitus there are other causes that are not as easy to control. Do your stereocilia a favor and back away from the 6-foot wall of speakers on stage, at least until you perfect your ability to lift your arms and instantly jet off to a quieter planet.
——
Got a question for us? ASK!
About the Author
Discussion