The Urban Scientist
New York City Science Events This Week | November 8th-14th, 2010
What do bed bugs, laser weapons, and democracy have in common? Nerd Nite!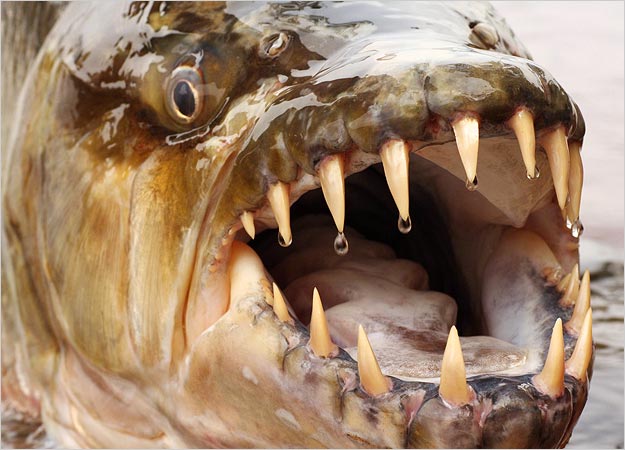 The Secret Science Club hosts fish talk on Tuesday
This month at Nerd Nite the excitement centers around bed bugs, laser weapons and the implications of our political process in the age of the Internet. Come to the Galapagos Art Space in Brooklyn on Friday to have a beer and commune with your fellow nerds. Trivia starts at 7 p.m., and the talks start at 9 p.m.
Ever wondered how to build a computer model of a bug? Bugs, like people, are just biological machines, after all, so why not use physics and math to describe how they work? Scientists from New York University, Princeton, and the IBM T.J. Watson center will discuss how they are pinning down bug dynamics at the New York Academy of Sciences on Monday at 5:00 p.m.
An essential human quality is the ability to create and use new tools. Whether a sharpened stone or the latest smartphone app, human history is defined by our endless innovation. Author Nicholas Carr, whose latest book is The Shallows: What the Internet is Doing to Our Brains, joins anthropologists Nicholas Toth and Kathy Schick to discuss how the Internet may be making you dumber. It starts at 7:00 p.m. at the New York Academy of Sciences.
Tuesday The Secret Science Club invites you to meet an ichthyologist, otherwise known as a fish scientist. Melanie Stiassny will regale attendees with stories of her fish-finding expeditions on the Congo river. The event starts at 8:00 p.m.
On Thursday afternoon go explore the geology of Fort Greene Park with the Urban Park Rangers. The tour begins at 1:00 p.m.
On Thursday evening the American Museum of Natural History kicks off its annual Margaret Mead Film Festival. This year the series of documentaries features Mexican circus performers, Austrian yodelers, Ethiopian nomads and Polynesian islanders fighting climate change. Check the website for the full schedule.
About the Author
Discussion