Environment
Lawns vs. crops in the continental U.S.
Your grassy lawn comes at the cost of high water use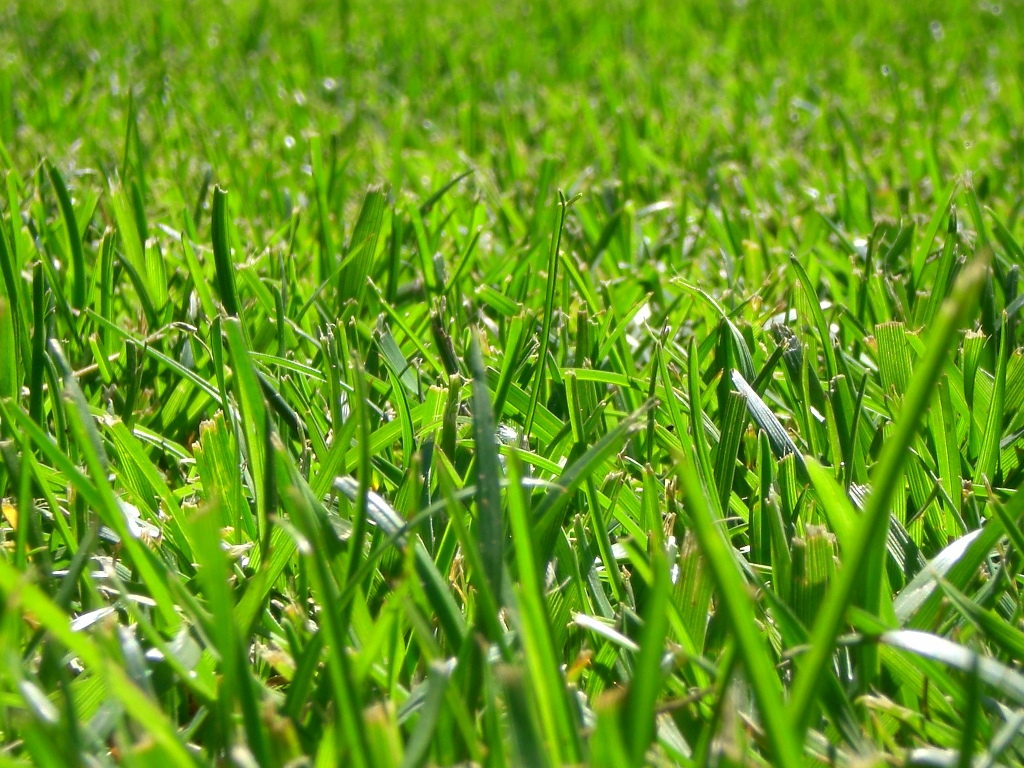 What are you willing to pay for this vast expanse of green? [Image Credit: Seelensturm, Flickr]
Homes, golf courses and parks may grow more acres of turf grass than U.S. farmers devote to corn, wheat and fruit trees — combined. In a study published in Environmental Management in 2005, researchers estimated there are 40 million acres of turf grass in the U.S., covering 1.9 percent of the land.
If all that is kept well watered, it could use 60 million acre-feet of water a year (An acre-foot is the amount of water needed to cover an acre to a depth of one foot). Turf grass might be the U.S.'s largest irrigated "crop," wrote the research team in their paper. Here's a closer look at how lawns compare to some of the U.S.'s top agriculture and what that means for individual homeowners.
Four times more lawn than corn: Top U.S. crops by land area
There may be more acres of lawn in the U.S. than of the eight largest irrigated crops combined. Here are figures for the top four.

After orchards, the U.S.'s next four largest irrigated crops are cotton (4 million acres), pastureland (3.6 million acres), wheat (3.3 million acres) and non-alfalfa hay (3.2 million acres).

Four times more water than hay: Top U.S. crops by water use
The turf grass researchers estimated how much water it would take to keep all the lawns in the U.S. well watered using two different watering methods. The more conservative estimate, in which caretakers make sure their lawns receive 2.54 centimeters of water a week through a combination of sprinklers and rain, would use more water than the seven greatest water-using crops combined. Here are figures for the top four.
After rice, the U.S.'s next three thirstiest crops are pastureland, which uses 6.2 million acre-feet of water; cotton (5.7 million acre-feet) and non-alfalfa hay (5.5 million acre-feet). An acre-foot is the amount of water needed to cover an acre to the depth of one foot.
Top crops in each state: Mostly lawn, but a heart of gold
In most U.S. states, there could be more lawn than any single irrigated crop. Hay predominates in the West, however, and in Nebraska and Kansas, there are more acres of corn than anything else. Click on any state to learn its top five irrigated crops.
What does this mean for your lawn?
Homeowners have a "definitely significant" role in the nation's water budget, says Cristina Milesi, an ecosystem modeling researcher now with NASA who led the 2005 Environmental Management study. "Each family may have only a small lawn," she explains, "but once you add them all up they have a big impact."
Watering the lawn generally accounts for 50 percent to 75 percent of a home's water use during the summer. To save water and money, Milesi suggests choosing more drought resistant turf and adjusting your watering schedules to fit the weather and season. Many cities have suggested or required water schedules for different times of the year.
Some even advocate abandoning the great green lawn in favor of meadows, vegetable gardens, local native plants or just letting the grass die.

Sources and photo credits
"Mapping and Modeling the Biogeochemical Cycling of Turf Grasses in the United States" by Cristina Milesi and colleagues in Environmental Management 36.3 (2005)
Figures for 2003 in Table 28 in the 2003 Farm and Ranch Irrigation Survey by the U.S. Department of Agriculture
Phone and email interviews with Cristina Milesi between 21 Jun. 2011 and 27 Jun. 2011
Learn more about the data and its uncertainties in the About section.
About the Author
Discussion