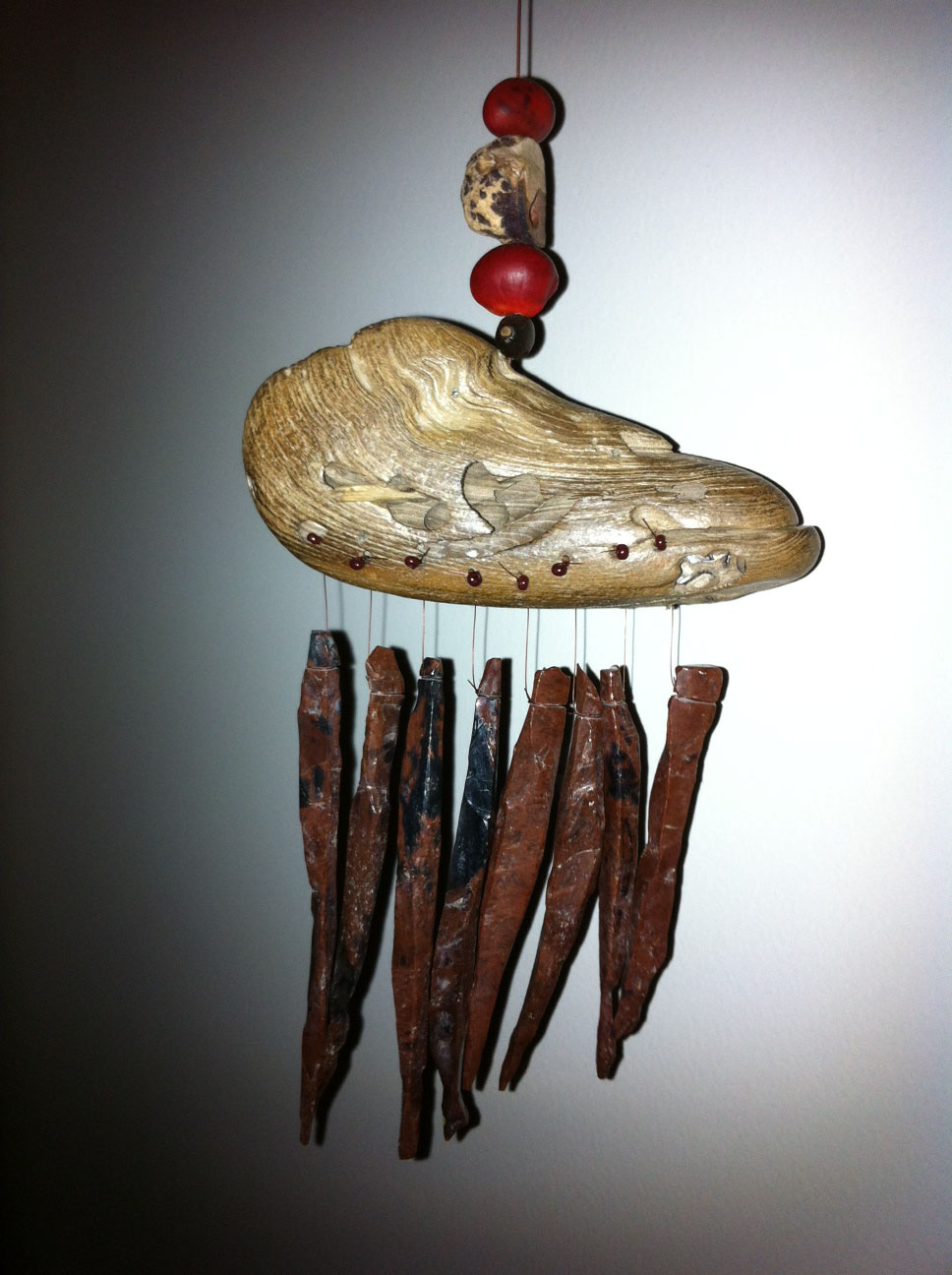 "Rock Music" A wind chime made from obsidian needles makes an excellently geeky Christmas gift for nerds that like rocks. [Image Credit: Mary Beth Griggs]
I hope everyone is happily recovering from the holidays, and that you all had plenty of time with family and friends. My family obviously knows me far too well; one of my favorite gifts this Christmas was a wind chime made of shards of obsidian: that sharp, beautiful volcanic glass (pictured above). What about you? Did you receive any excellently nerdy gifts this holiday season?
It's a brand new year and The Rocks Know is moving to a new home. Actually, it's moving back into its old home at TheRocksKnow.com. We've had our annual changing of the guard on Scienceline and it's officially time for the 30th graduating class to strut their stuff on the site. They've got some awesome blogs going and I can't wait to see what they do over the next year. In the meantime, if you ever need a rock fix, come visit me at The Rocks Know for more Mineral Mondays, geeky rock-related news, and archaeology updates about the world as it was thousands of years ago.
Happy 2012 everybody! I know it will be a great year.
About the Author
Discussion