Health
Anti-choice or anti-gender bias?
Politicians and activists argue over whether legislation is the right way to curb sex-selective abortions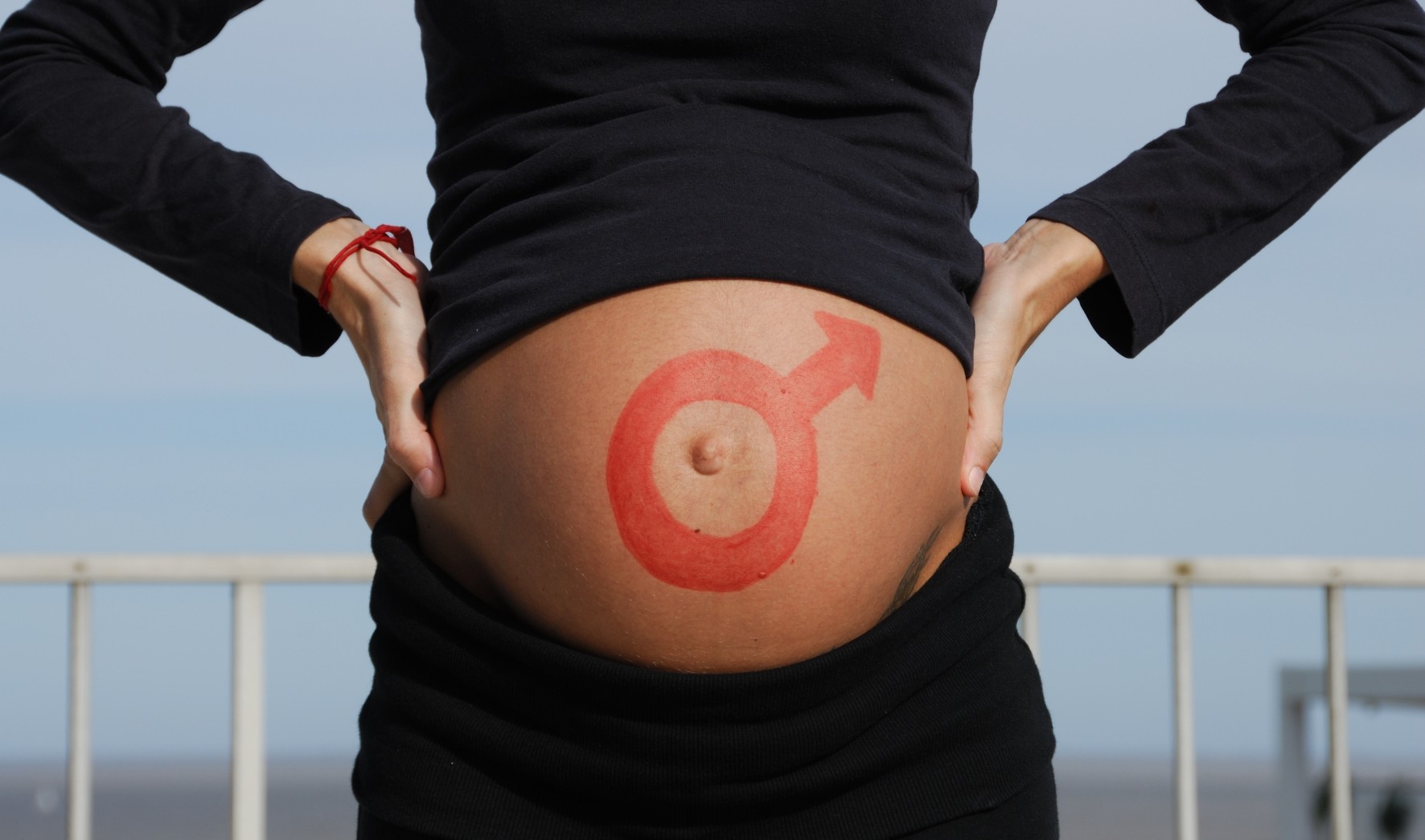 Laws against sex-selective abortions have a hidden agenda, claim Asian women's organizations [Image credit: Naoll via Wikimedia Commons]
When Maneesha Kelkar, the director of a South Asian women's organization in New Jersey, strode into her office one morning in the winter of 2008, she was greeted by a voicemail from Arizona congressman Trent Frank's office. The friendly voicemail informed her of a bill that Franks was planning to introduce to help curb gender based abortions, and asked for the organization's support in making it into law. Since this was an issue Kelkar was working on in the South Asian community, she was at first excited about the bill. But then she felt that "something just didn't seem right at all."
Disturbed, Kelkar looked up Franks and found that he had a strong anti-choice voting record. She suspected, as many South Asian women's organizations do now, that the bill was a ploy to systematically introduce anti-abortion laws. The political implications of the issue, it seemed, were making for strange bedfellows.
Every year in Asian countries such as India and China, thousands of girls are selectively aborted, drowned, abandoned in dustbins, starved, fed poisonous Oleander sap and strangled for no crime of their own. Female infanticide, a practice cloaked in custom and tradition, is a troubling phenomenon in rural and urban areas of Asia, and one that has received widespread media attention.
Nevertheless, sex selection is legally banned in India and China, as is revealing the sex of a fetus for non-medical purposes. However, such laws do not exist in the United States.  Some American legislators, activists and social researchers believe that Asian immigrants have been taking advantage of the country's liberal, pro-choice policies. And several studies agree that preference for sons rather than daughters is not just an issue in Asian countries — it is alive and well, right here on American soil.
Research indicates that gender-based abortions have been causing skewed sex ratios in the Asian immigrant community. A 2008 study analyzing data from the 2000 census, authored by economists Lena Edlund and Douglas Almond at Columbia University in New York, found that amongst Korean, Chinese and Asian-Indian parents in the U.S., the chances of a third child being a son were 1.51 to one when the previous two children had been girls. In nature, the chances of having a boy or a girl are one to one, or 50/50, irrespective of the number of previous pregnancies.
Another study analyzing birth data after 1980 found that Indian immigrants to California who had only daughters and had previously terminated a pregnancy were more likely to have a boy. About 90 percent of the women in the study were foreign-born, suggesting that cultural biases had been transferred from their native countries.
The Prenatal Discrimination Act (PRENDA) that Kelkar received a call about would have banned abortions for women who were suspected of selectively aborting a fetus based on its sex, and enforced criminal prosecution of abortion providers who performed them. The bill initially covered race-selective abortions as well, but this section was abandoned during the final vote. In May 2012, the bill was voted on in Congress but failed to pass in the House of Representatives.
But the South Asian women's organizations' fight is just beginning. Franks recently reintroduced PRENDA and the clause on race selection has been reinstated.  Fueled by the relative success of PRENDA politicians in several other states have also followed suit. Legislators in six states — Virginia, Texas, New York, Missouri, North Dakota and Indiana — have recently introduced similar sex selection bills that activists say attack women's reproductive rights. Lawmakers in Utah have also announced that they are in the process of introducing their "Gender Selection Abortion Prohibition" bill.
Although politicians and activists agree that gender biased sex selection is an issue in the country, they are unable to come to a consensus on the best way to prevent it from occurring.
And despite the collective uproar from the women's organizations, sex selection laws similar to PRENDA have been in effect since March 2011 in Arizona, where medical professionals can face felony charges if they perform abortions knowing that the procedure has been sought based on sex or race bias. The law also requires that abortion seekers and performers sign an affidavit stating that the abortion is not being sought based on the child's race or sex. Apart from Arizona three other states — Illinois, Oklahoma and Pennsylvania — have already passed laws against sex-selective abortion.
But activists are neither convinced of the effectiveness of such laws nor the politicians' motives, suspecting that an anti-choice agenda is really at play. When PRENDA was still being voted on, women's organizations in Asian communities collectively rose against it, labeling it a "wolf in sheep's clothing." The bill, they claimed, used Asian women and the cultural issue of gender bias as an excuse for pushing anti-abortion laws slowly and steadily into federal law.
"Under the pretense of gender equity, proponents of [PRENDA] are in fact trying to restrict women's rights," said Shivana Jorawar, director of the Reproductive Justice Program at the National Asian Pacific American Women's Forum, an organization that is leading the fight against sex selection laws. The bill itself puts women's rights activists in the odd position of opposing legislation that is supposed to be protecting unborn girls.
Last year Franks also co-sponsored the Abortion Provider Prohibition Act, which tried to limit federal funding to groups like Planned Parenthood. Frank also voted against the Lily Ledbetter Fair Pay Act and the Violence Against Women Act.
Franks' office did not respond to repeated requests for comment.
"It's an interesting tactic from the right that you start off with something that people find distasteful and wear away reproductive choice," added April Cherry, a reproductive rights scholar.
The Asian women's organizations also fear how the law would be enforced. They are concerned that it would lead to racial profiling and an atmosphere of mistrust toward Asian women. Such laws, they argue, perpetuate stereotypes about Asian culture and would limit Asian women's access to healthcare, pushing them to seek unsafe abortions.
Also, criminalizing the practice by introducing felony charges, Cherry feels, is not the right approach. "Women will feel unduly burdened if they're asked why they're getting an abortion," she said.
"We are not saying that sex-selective abortions are not happening," said Kelkar. "The 500-pound gorilla in the room has to first be acknowledged. But legislation is not the way to solve it."
The Asian women's organizations believe that the root cause of sex selection is the existence of son preference in the community. Therefore, there needs to be a cultural shift in their communities, such that girls are valued more. Traditionally, the reasons for son preference include beliefs that boys provide a source of income for the family and take care of parents in their old age. But the persistence of sex selection in America, where women work and social security is available, is indicative of a deeper problem, activists say. Kelkar believes that opening up channels of communication with the Asian community can reveal the real issues lurking behind the problem and lead to a long-term solution.
Purvi Shah, a consultant on violence against women with the Asian & Pacific Islander Institute on Domestic Violence agrees. "For individuals serious about ending the spectrum of gender violence, we know we must go to the root — our own attitudes, beliefs, and behaviors as a community."
About the Author
Discussion