Life Science
How often should I take my pet to the vet?
The answer is at the heart of a multi-million dollar advertising campaign by the veterinary industry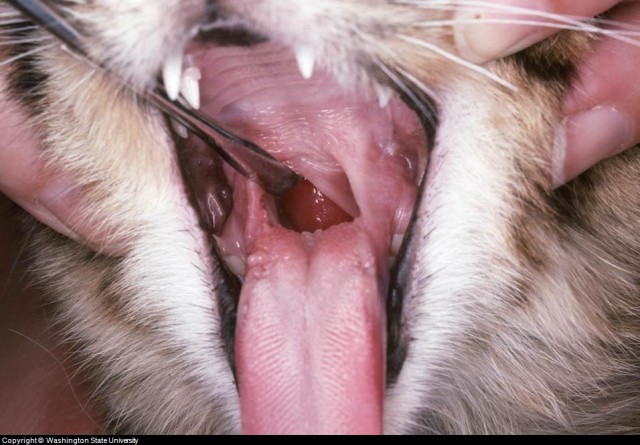 Your vet would like to see your cat at least once a year. [Image credit: Washington State University]
You should take your pet to the vet at least once a year — that's the message that the veterinary industry has poured $5.5 million into spreading over the past year in a nationwide campaign. They're trying to reverse a trend that has worried vets across the country for a decade — Americans just aren't taking their pets to the vet as often as they did back in the '90s.
The campaign, launched a year ago by an industry-wide coalition called Partners for Healthy Pets, reminds Americans that an annual vet visit is part of being a responsible pet owner. According to the nation's most influential professional organizations, pet health insurance companies and veterinary schools, these visits — which typically include a nose-to-tail examination plus tests or shots — are critical to the field's new focus on preventive medicine.
Vets first noticed a dip in annual check-ups in the early 2000s, long before the recession. The average number of visits in a year for dogs dropped from 1.9 to 1.5 between 2001 and 2006 and from 1.0 to 0.7 for cats in that same period. Visits have remained low in the years since, despite a spike in 2011. Researchers blamed a number of factors — including the rise of Internet services that often trump the traditional vet — in an article published in JAVMA, the official journal of the American Veterinary Medical Association. They also cited "feline resistance" as a big barrier; cats hate going to the vet and their owners hate taking them there.
But vets need to see their patients to stay in business and to keep pets in good health. So Partners for Healthy Pets created public service announcements and placed ads promoting annual visits in magazines like Real Simple, Shape, People and Prevention. They had their work cut out for them, as 24 percent of all pet owners and 40 percent of cat owners in America think that routine checkups are unnecessary, according to a report published last year by JAVMA.
Even though the campaign ends this year, it's part of a long-term change championed in a commentary by Ron DeHaven, executive vice president of American Veterinary Medical Association, published in the May 2014 issue of JAVMA. DeHaven called for "a fundamental shift" in the veterinary profession toward preventive care. He envisions a transformation like that which occurred in dentistry — a field that once treated patients primarily for gum disease and cavities now has patients in the habit of scheduling preventive check-ups twice a year.
When it comes to their own pets, though, vets don't always practice what they preach. A surprising 20 percent of vets who own cats and 12 percent who own dogs failed to give their pet an annual exam this past year, according to a study conducted by Bayer HealthCare — a pet health care company.
About the Author
Discussion