Life Science
Baby anteaters sound like car engines, and other observations by zookeepers
From anteaters to red pandas, there's a lot we don't know about large mammals. Undergrad researchers at a Connecticut zoo are working to change that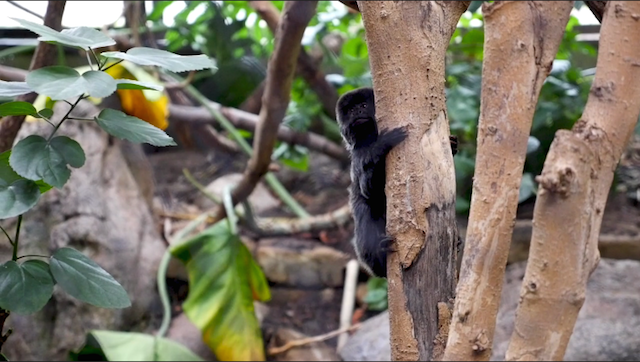 A little Goeldi's Monkey watches the zookeepers with great interest. [Credit: Jessica Romeo]
Over time, it's natural for zookeepers to become very familiar with their animals.
At the Beardsley Zoo in Bridgeport, Conn., zookeepers have noticed plenty of odd or interesting behaviors, particularly with their mammals. Pana the Giant Anteater, for instance, gets very nervous at certain loud noises. The Goeldi's Monkey sticks his tongue out at one particular male zookeeper. 
Evolutionary biologist Ashley Byun and her students at Fairfield University are working with these large mammals in order to turn these casual zookeeper observations into definitive data, helping to strengthen the zoo's care and conservation efforts.
About the Author
Discussion