Health
See some sh*t, have some laughs: Mr. Toilet, the movie
This recent biopic is a great way to learn about the global sanitation problem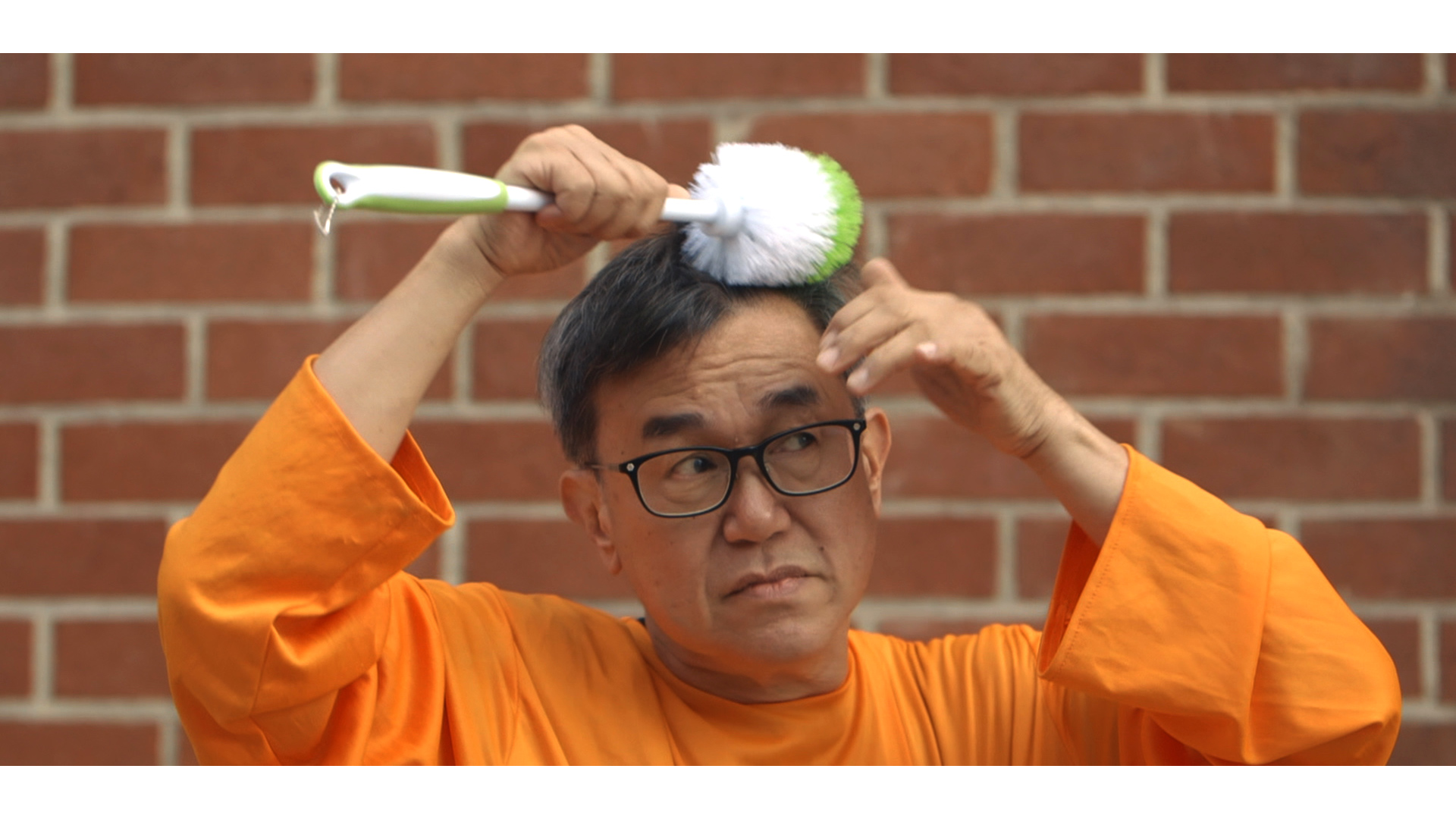 The film follows Jack Sim as he tries to educate the world on poop-related topics. [Credit: Lily Zepeda, | Permitted re-use: Latrine Dream Productions]
If you want to learn how difficult sanitation work can be, the best way would be to spend an afternoon unclogging your toilet. Afterward, if you're still not satisfied and wish to learn more about open defecation, India's untouchables, and the World Toilet Organization — and have a few laughs while you're at it — then the documentary Mr. Toilet has you covered. 
Mr. Toilet is the first feature-length film by Lily Zepeda, a journalist-filmmaker with previous experience as a television host. The biopic focuses on Jack Sim, a Singaporean ex-businessman who, after turning 40 over 20 years ago, decided the best way to spend his time was by helping bring attention and money to "the things that are neglected but important to do" — things like ending open defecation in India, building toilets in China, and helping people discuss poop.
When people talk about sanitation, they end up focusing on access to clean drinking water, Sim explains. Water is easy to talk about, but as a result, people avoid talking about toilet access and cleanliness. "So I say, 'OK, the only way to address this is to make it funny,'" Sim says. 
Right from the beginning, Mr. Toilet sets Sim in a man-against-the-world narrative. Those around him say it simply can't be done: He can't change the world using humor alone. 
The film works hard to capture this humor. Occasionally, it's successful, but some of the jokes feel forced. The funniest moments were provided by minor characters reacting to Sim's absurd ideas. As a character, Sim is clearly a restless child in a man's body. He has a big imagination and is hard to dislike, which undoubtedly has contributed to his success. But he clearly oversteps some cultural bounds, bringing myopic and occasionally insensitive perspectives to his attempt to bring toilets to India.
In the film, Sim's ideology is pitted against India's own sanitation expert Bindeshwar Pathak, whose culturally nuanced approach to sanitation provides a clear contrast to Sim's work. Sim's lack of nuance is perfectly captured in the film: In one scene, Sim hopes for cheers and proclaims his agenda — to make the bathroom the happiest place in all of India — to a crowd of onlookers. They remain awkwardly quiet, but these moments are a guilty pleasure to watch.
As an outsider working in India, Sim's inability to navigate India's cultural landscape highlights an important point: sanitation is as much a cultural issue as it is a scientific or political one. Since 2012, Bill and Melinda Gates-backed researchers around the world have worked to advance the science of the toilet. But sanitation consultant Kimberly Worsham points out that we don't need new toilets, we need new cultural approaches. It's clear that Sim is trying to change the cultural taboos surrounding sanitation by using humor.

The animations peppered throughout lend a lighthearted tone to the film. [Credit: Latrine Dream Productions | Permitted re-use]
Despite some handheld camera shakiness, the film dutifully follows Sim through his journey to re-define poo culture. Director Zepeda combines documentary footage gathered over a period of five years with a few animations to bring a lighthearted tone to this dirty topic. Along the way, we get a glimpse into Sim's family and the challenges of living with someone like Sim — who desires to be away from home, helping others at the expense of his family. 
And though the narrative of Sim's family issues is not the focus of the film, these scenes offer viewers a nice reminder that this documentary isn't about people getting toilets. It's about Sim. It's about people like Sim, who are just crazy enough to actually change the world. It's about people who agree when Sim says "the truth is: We are not going to be realistic. If we are trying to be realistic, then we have self doubt." 
When I met Sim at the New York screening of Mr. Toilet, he told me that he had realized solving sanitation issues requires looking at the bigger picture of poverty. So he's now moving on to solving the global poverty issue, Sim says, "because it's necessary to be solved. We have no choice but to solve it."
Mr. Toilet will be playing at Village East Cinema in New York from Friday, Nov. 22 to Monday, Nov. 25. For everyone else, hold tight: The director says the film should be playing on streaming platforms by early 2020. 
About the Author
Discussion