Blogs
Norwegian author Jon Fosse wins Nobel Prize in Literature for his innovations in theater and poetry
Fosse was applauded for his ability to "give voice to the unsayable"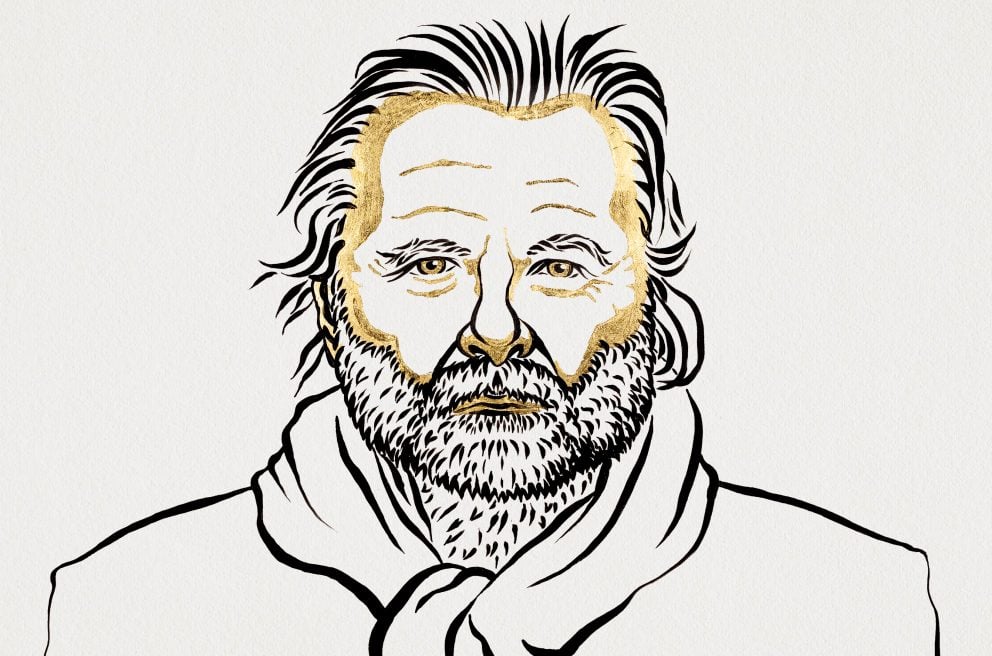 An illustration of Jon Fosse, the winner of the 2023 Nobel Prize in Literature. [Credit: Niklas Elmehed © Nobel Prize Outreach]
The Nobel Prize for Literature 2023 has been awarded to Jon Fosse, a Norwegian author known for his poignant prose and for his ability to evoke feelings universal to the human experience.  
Being both a celebrated playwright and writer, this Nobel award is just the newest in a long list Fosse has collected. In 2011, he was recognized for his substantial contribution to Norwegian culture and arts by the King of Norway, who granted him residency at the Grotten. In 2015, he won Nordic Council's Literature Prize for his trilogy Wakefulness, Olav's Dreams and Weariness. In 2007, he was ranked 83rd on The Telegraph's "Top 100 living geniuses."
"His singularity is fully evident. He exposes human anxiety and ambivalence at its core," remarked Anders Olsson, chair of the Nobel literature committee who presented the award ceremony this morning. "It is through his ability to evoke man's loss of orientation and how these paradoxically can provide access to a deeper experience close to divinity that Fosse has come to be regarded as an innovator."
Much of Fosse's work was influenced by his childhood. He was born in 1959 in Haugesund, Norway, and had a near-death experience as a child at age 7. Later, he studied comparative literature at the University of Bergen. He then embarked on a career using Nynorsk, the lesser-used of the two Norwegian written standards. Although four of the literature prize's winners have been Norwegian, Fosse is the first to write in Nynorsk.
His published his debut novel, Red, Black, in 1983 and his first play, And We'll Never Be Parted, in 1994. His most notable works include his 1999 production of his play, Someone Is Going to Come, which the Academy commented exhibited themes of "fearful anticipation and crippling jealousy." His "Septology," a seven-book "magnum opus" grouped into three collections, was published in 2021. 
Although much of his work is in plays, Fosse also published novels, poetry, essays, translations and children's books. His works have been translated into more than 40 languages and have had a lasting impact on literature. "Fosse minimalism" has become a colloquial term for the recognizable and relatable human experiences Fosse is able to communicate through simple yet poetic language.  
Fosse was unable to attend the ceremony in person. But Mats Malm, permanent secretary of the Academy, informed him of the news during his drive home along the Norwegian countryside. In a statement to his publisher, Samlaget, Fosse said he was "overwhelmed and grateful," and viewed the prize "as an award to the literature that first and foremost aims to be literature, without other considerations." Thankfully, according to Malm via the Associated Press, Fosse also promised to drive home carefully.
About the Author
Discussion