Health
Could Sunscreen Be Harmful?
A new study points out potential holes in sunscreen protection.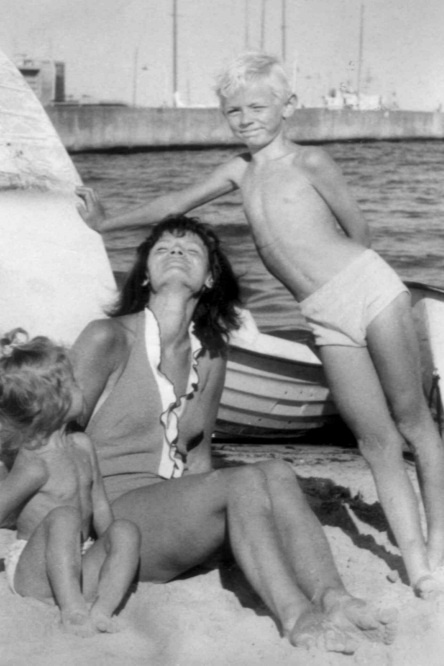 [CREDIT: LIBRARY OF CONGRESS]
If you slather on sunscreen only once to protect against ultraviolet (UV) rays, you may be doing your skin more harm than good. Sunbathers who do not reapply every two hours may damage their skin more than if they didn't put any sunscreen on at all, suggests a new study published in Free Radical Biology & Medicine.
The study suggests that sunscreen could be absorbed by the skin—and stop protecting against UV rays—after only one hour, at which point the absorbed chemicals react with body cells in ways that could increase one's risk for cancer.
"This experiment just opened up a whole can of worms," says Kerry Hanson, the primary author of the study and a chemist at the University of California at Riverside.
Hanson and her team applied FDA-approved chemicals used in sunscreen to bioengineered skin samples made up of normal skin cells. When they exposed the samples to UV light, they found that the chemicals stopped protecting against the damaging rays after only one hour because they had absorbed into the skin's deeper layers.
Once in the skin, the chemicals reacted with the UV light to generate more free radicals—molecules blamed for damaging skin cells and increasing skin cancer risk—than would be generated naturally.
The scientists admit, however, that their findings could be exaggerating the actual risk. In order to isolate the effects from the primary sunscreen components alone, they tested specially designed creams, each containing a different chemical. "Our data would suggest that applying sunscreen once in the morning might not be enough, but because the cream is very different than what an over the counter cream might be we can't make a determination at this point," Hanson says.
The cream they tested probably seeps into the skin faster than commercial sunscreens, which may contain ingredients that help to keep the chemicals on the surface of the skin, she explains.
A representative from sunscreen manufacturer Hawaiian Tropic wrote in an email that the company's sunscreen products are formulated to form a film that keeps the protective chemicals on the skin's surface for up to eight hours. The company declined to discuss the process further because the formula is proprietary.
The information from the study may not make a difference in how the FDA monitors cosmetics like sunscreen because it doesn't have the resources to monitor them, says David Steinberg, a consultant for the personal care industry. For now, Steinberg suggests that consumers follow the manufacturers' recommendations for reapplying. "Just remember, put on your sunscreen," he says.
About the Author
Discussion