Health
Slippery Skull Flaps and Falling Fragments
Neurosurgeons may disinfect and replace bone flaps dropped on the floor during surgery.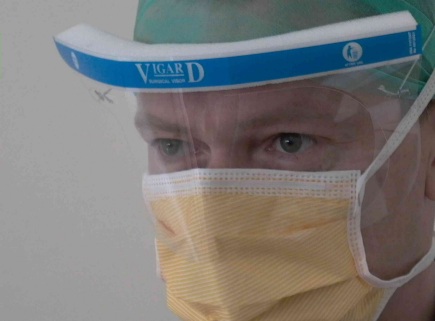 [CREDIT: SXC]
As smart as brain surgeons are, their highly skilled fingers may still betray them. In very rare cases, a member of the surgical team might drop a flap of skull, removed to expose the brain for surgery, onto the floor.
A new study analyzes the choice that now faces the unfortunate surgical team: whether to disinfect and use the dropped bone, or discard it and use a metal and epoxy plate to seal the skull. Douglas Kondziolka and Brian Jankowitz, brain surgeons at the University of Pittsburgh Medical Center, determined that it's acceptable—and maybe even preferable—to put the bone back. Their study, published in September's Neurosurgery, found no recorded cases of infection in their hospital's 14 incidents of dropped skull fragments over 16 years, a period in which the hospital performed over 15,000 brain surgeries.
In 10 of those cases, the neurosurgeons salvaged the dropped flap by disinfecting it through soaking it in antibiotics or sterilizing it with steam. After brain surgery, all patients were followed to see if any complications arose. During this observation time, these "bone drop" patients, the authors found, apparently did not suffer from any infections due to the fallen bone. The authors did note the small but serious possibility of long-term development of pus-filled abscesses.
Kondziolka and Jankowitz also surveyed 50 surgeons from across the United States and even abroad. Two-thirds of the survey respondents reported dropping one or more bones during their watch, and 83 percent of those drops were treated by sterilization and replacement.
Natural bone might look better than a plate, the authors say, and using the person's own tissue would save time and money. It was, they wrote, "worth the low potential risk of infection after decontamination."
While the authors endorse reusing the dropped flaps after sterilization, others find it distasteful.
"It's still the floor," says Michael Gardam, director of infection control at the University Health Network in Toronto. At the network's hospitals, if someone drops tissue, it should be reused only if no substitute is possible. This study, Gardam also notes, only interviewed a small number of surgeons and may not give a clear picture of the true risk of infection.
The story of a dropped skull flap continues past the operating room, when the surgeon must explain to the patient what happened. Patients are "almost lackadaisical" about it, says Toronto brain surgeon Mark Bernstein; they understand that accidents happen.
Would dropping a bone harm supervisors' opinion of the surgeon?
"If it happens once, no," Jankowitz says. "If it happens repeatedly, yes."
And if Jankowitz were the patient, what would he want done?
"Bone. [I would] want my bone back," he replies immediately.
When originally published, this story omitted Mark Bernstein's first name.
About the Author
Discussion