Blogs
Costa Rica is all green in 2015
An all-renewable future isn't as far away as you might think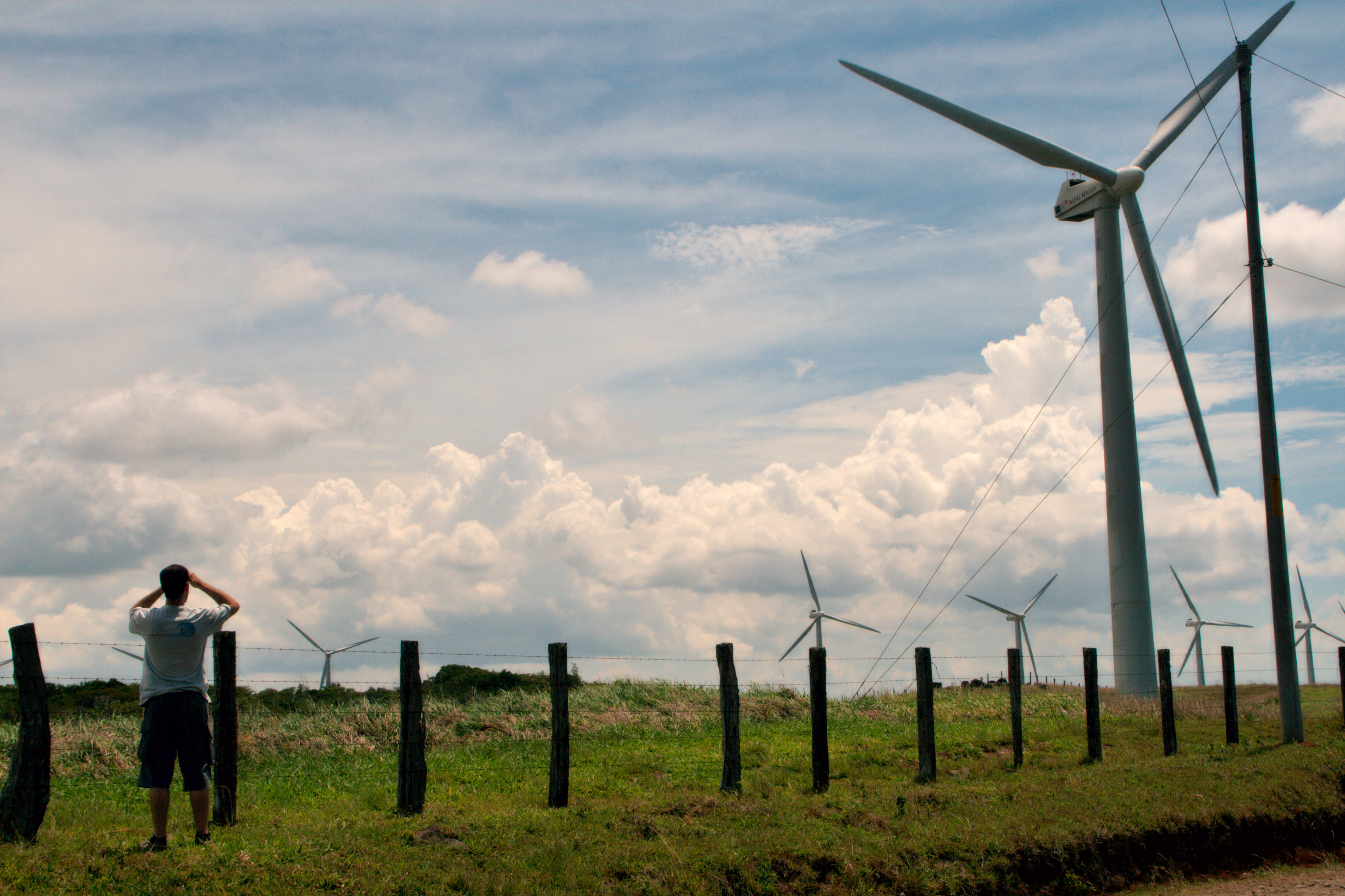 Costa Rica has poured a lot of money into renewables, like these wind turbines near the town of Palmira. [Image Credit: Flickr user Christian Haugen]
Everyone talks about switching from fossil fuels to renewable energy, but the prospect of actually doing it seems more like a dream than a reality to many of us. So you might be surprised to hear that Costa Rica, a country known for its dedication to 'pura vida' (pure life), used only renewable energy to power itself for the entirety of January, February and March, according to a press release published last week by the Costa Rican Electricity Institute (ICE).
In 2009, the Central American nation committed to becoming carbon neutral by 2021, a goal it has bolstered by building new hydroelectric power plants and wind farms as well as a $958 million geothermal energy project.
ICE's press release said its 75-day success in early 2015 is mostly due to heavy rains powering hydroelectric dams. With climate change's effects on weather patterns, rainfall patterns may not be so fortunate in future years, which is why their other renewable energy infrastructure is so important.
The question is whether we can translate success in Costa Rica, a country of just 4.9 million people, into real change for the United States and the rest of the world. Germany has set a goal of 80 percent renewable energy by 2050, and has already reached 27 percent.
In the United States, embarrassingly, just 13 percent of our energy comes from renewable sources, although we were already at 8.9 percent in 2002, according to the U.S. Energy Information Administration. Even worse, this number has actually gone down from its peak of 30 percent since 1950 when hydroelectric power was king, most likely because of fossil fuel and nuclear power's meteoric rise.
Mark Jacobson, an engineering professor at Stanford University, has published widely on how the
world
and the
United States
can get to 100 percent renewables by 2050 through Wind, Water and Sunlight, or the catchier WWS. This initiative is championed by
The Solutions Project
, which counts Jacobson and actor
Mark Ruffalo
among its members. Jacobson and his Stanford colleagues wrote a
paper
that lays out how the U.S. can achieve this goal with WWS: new energy sources powered by the trifecta by 2020, 80 to 85 percent of the existing energy sources replaced by 2030 and a fully renewable nation by 2050.
This is a big challenge, and small-ish countries like Costa Rica and economic powerhouses like Germany are showing us how it can be done. It's time for the rest of us to pay attention.
About the Author
Discussion