Health
When antidepressants aren't enough for late life depression
A two-drug combo can work better than antidepressants alone in some people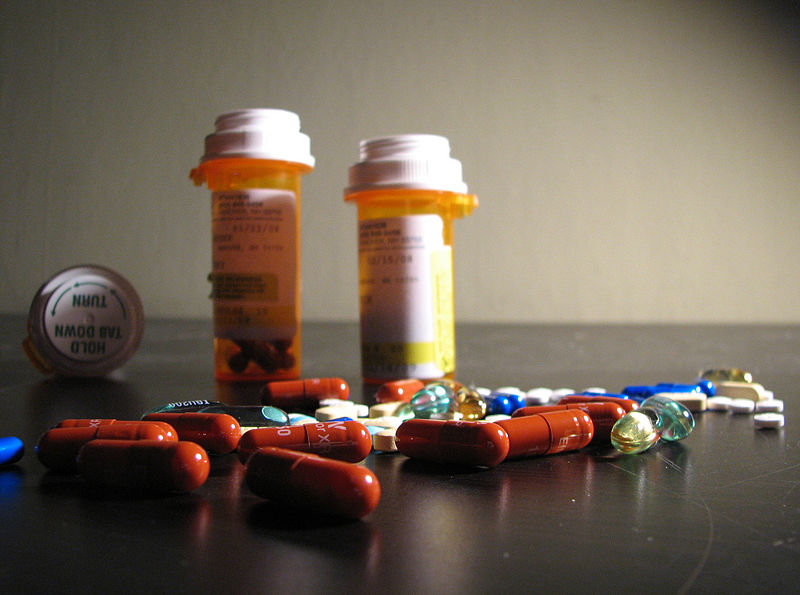 Serotonin and norepinephrine re-uptake inhibitors, such as Effexor, are used as first-line therapy for patients with depression, but these antidepressants alone might not be enough. [Image credit: Flickr User LadyofProcrastination]
More than half of adults 65 and older with clinical depression don't get better after taking antidepressants. When that happens, physicians are left to rely on educated guesses for what the next step of treatment should be — changing to a different antidepressant, prescribing a second drug in addition to antidepressants, or perhaps psychotherapy.
However, a new, large study has found that adding the antipsychotic drug aripiprazole, sold under the brand name Abilify, to traditional antidepressant therapy can relieve depression in many of these patients. Up to 44 percent of patients given aripiprazole in the study achieved remission compared to only 29 percent of patients on placebo.
Aripiprazole is a second-generation antipsychotic — a drug that stabilizes moods by regulating dopamine levels instead of serotonin, which is what most antidepressants act on. And previous research has shown aripiprazole to be effective in treating depression in younger patients. But it can react differently in people of different ages, and there had been no controlled research studies on its effectiveness in older patients with depression.
"Our findings help clarify the risk-benefit ratio of aripiprazole augmentation for clinicians facing the common situation of treatment-resistant depression in their older patients," said Dr. Charles Reynolds, geriatric psychiatrist at the University of Pittsburgh and senior author of the study, which was published in the September 2015 edition of The Lancet.
The findings could go a long way in helping choose what treatments to pursue, especially since so many older adults have depression that recurs despite antidepressant therapy. And depression can often increase symptoms of coexisting illnesses, such as diabetes, as well as the risk for dementia and suicide, according to the Centers of Disease Control and Prevention.
For the new study, funded by the National Institute of Mental Health, researchers recruited nearly 500 participants receiving the antidepressant venlafaxine, formerly sold as Effexor or Effexor XR. After 12 weeks, 181 patients did not undergo remission even at the highest dose. These patients with treatment-resistant depression were then randomly assigned to have either aripiprazole or a placebo added to their regimen for another 12 weeks. Of the patients given the drug combination, 44 percent experienced a remission of their depression.
But secondary or combination drugs such as antipsychotics can have their own set of negative effects. And older patients are often more vulnerable to side effects like restlessness or muscle stiffness, known as mild Parkinsonism, said geriatric psychiatrist Dr. Lon Schneider at the University of Southern California. In their severe form, these symptoms are disabling. That's why these side effects are "more than merely troublesome."
The study's authors noted that the jitteriness and Parkinsonism — experienced by 26 percent and 17 percent of the patients taking Abilify, respectively — were mild and went away when the dose was reduced. But then critics question if it is really worth it to add a pill that costs upwards of $700 for a month's supply.
Critics also question if the study is truly applicable to older adults because the average age of the participants was only 66. "That's not that old!" said Dr. Robert McCue, a geriatric psychiatrist at New York University, who explained that patients have to be in their late 70s and 80s to be considered "geriatric." According to McCue, patients in their late 70s and 80s often have very different depression symptoms from those in their 50s and 60s. They have more somatic and memory complaints, and can be even more vulnerable to side effects.
"That," he said, "is where the work needs to be done."
About the Author
Discussion