Environment
Racing Hurricane Ida: how to measure a storm
As many evacuated, reconnaissance teams rushed into the storm's path to collect information that could save lives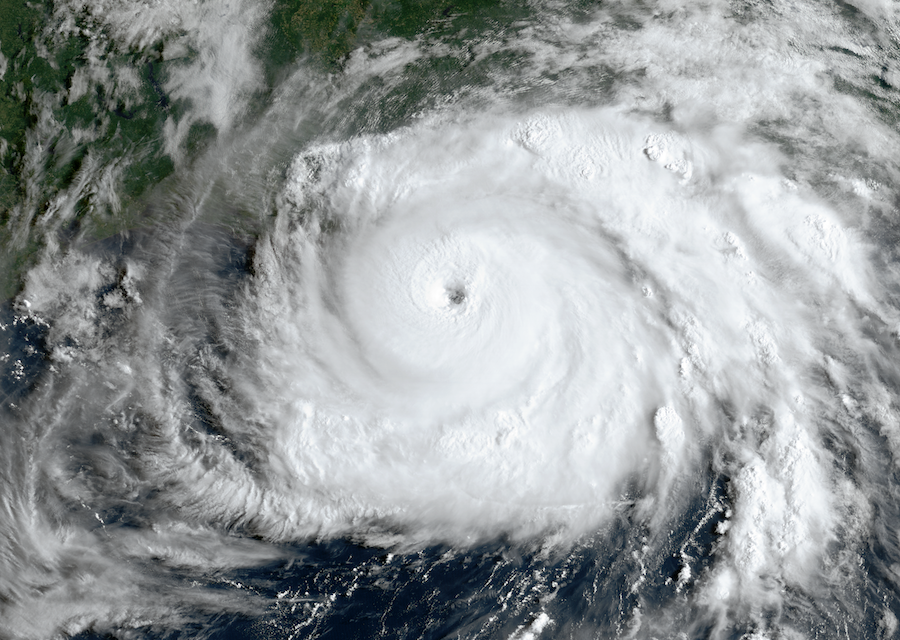 Satellite image of Hurricane Ida on Aug. 29, 2021. [NOAA | CC By 2.0]
Ida was knocking on Louisiana's marshy front door, and scientists only had a short window to prepare their gear and be ready to meet it. That morning, they were expecting Tropical Storm Ida, but by nightfall they faced a Category 4 hurricane. In the high-pressure world of hurricane reconnaissance, scientists often have little advance warning before springing into action.
Watching as flood gates closed and winds worsened, environmental engineer Navid Jafari made the tough call to cancel plans to take an airboat out on the ocean and deploy wave sensors in the path of the approaching storm. The risk, he decided, was just too great. 
Luckily, hurricane reconnaissance is a team effort, and Jafari knew his colleague Forrest Masters was racing for Louisiana's coastline with a different set of sensors — to measure wind speeds — in the back of the team's trucks. Masters' team detoured to pick up Jafari's wave sensors and, with the help of a police escort that got them into the evacuation zone, worked into the night to deploy them all. They finished setting up their last weather station inland as Ida's leading edge smashed into the coast near Port Fourchon on the morning of Aug. 29.  
What sounds like an adrenaline-filled episode of "Storm Chasers" is just another day at work for hurricane reconnaissance experts like Jafari and Masters, who run toward oncoming storms when they're not teaching engineering at Louisiana State University and the University of Florida, respectively.  
"Doing a pre-deployment before a hurricane is an order of magnitude more stressful than doing it after a hurricane," said Jafari, who has led deployments for Nearshore Extreme Events Reconnaissance (NEER), an extreme storm data-sharing group funded by the National Science Foundation. But the teams do it anyway, because there's an immense value in knowing what happens at every stage of a storm, he explained. 
Teams have to wait to deploy until nearly the last minute, because if they set up their equipment too early, the hurricane could end up passing miles away from the sensor.  "Hurricanes can change tracks in a heartbeat," explains John Storm, a U.S. Geological Survey hydrologist. Scientists want data from as close as possible to where the storm hits land, where it's most intense, but they have to balance accuracy and safety. 
This makes the day before a storm prime time for placing sensors to collect all sorts of information, including water level, wind speed, rainfall and wave height. "To understand these impacts of really big storms, you need to include all these disciplines, because the ocean comes onto land," says Britt Raubenheimer, who heads NEER, the hurricane research consortium. 
In the weeks after a storm, teams collect their sensors — if they can find them. In Category 4 winds, scientists expect to lose some equipment. So far, NEER has found six out of the eight sensors deployed in Ida's path; the U.S. Geological Survey has found 15 out of 17. 
Data pulled from the sensors then goes to a wide array of collaborators, including local managers, storm forecasters, damage assessors and other researchers – all of whom use it to improve predictions and preparations for future storms. 
As evidence mounts that global warming is making hurricanes more intense, scientists want to know everything they can about what happens when a severe storm crashes into the coastline. Already, weather data collected by reconnaissance teams is helping local governments figure out which kinds of coastal protections work — and which don't.
During hurricanes Laura and Delta in 2020, for example, Jafari's team collected data along a wetland, half of which was protected by a manmade barrier called a breakwater. "The comparison between the two [halves] was dramatic," he says. "The amount of shoreline retreat behind the breakwater was much less than with just a natural wetland."
This surprised Jafari, who says civil engineers generally emphasize nature-based solutions for protecting coastlines, like restoring wetlands. He said seeing the evidence from Laura and Delta opened his eyes that combining infrastructure and wetlands could provide even better protection. Findings like this can help coastal communities build more effective infrastructure to prepare for storms. 
Accurate wind measurements from hurricane sensors, meanwhile, are helping test building designs in a University of Florida wind tunnel. Masters uses the data to make sure the tunnel's 319 fans are accurately simulating hurricane conditions during design tests. "It's a really exciting opportunity for us, because the technology today has evolved to the point where it's becoming possible to simply recreate a hurricane episode in a controlled setting," Masters says.  
Preparation is a life-or-death matter for vulnerable coastal communities. Along the Louisiana coast, many people are living in tents with their homes in shambles two months after Ida struck. With storm reconnaissance experts like Jafari and Masters working behind the scenes, coastlines and the people living there can be that much better prepared whenever the next big storm hits.
About the Author
Discussion