Video
VIDEO: Glow-wise
Behind the scenes at the American Museum of Natural History's newest exhibit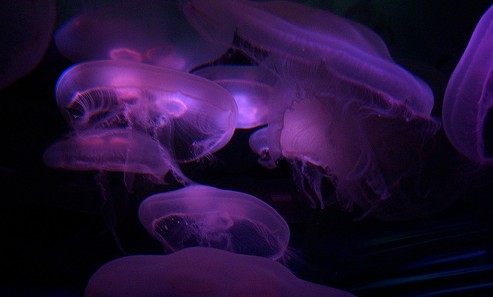 At the end of March, the American Museum of Natural History revealed Creatures of Light: Nature's Bioluminescence, an exhibit about all that glows in the natural world. The SHERPies (as we students who run Scienceline call ourselves) were lucky enough to get a look at the exhibit while it was still in the making back in February and were astonished to learn the level of detail that goes into every piece of the display — from measuring the wavelengths of the jellyfish light emissions to scrutinizing the pattern of each firefly's wing.
Zachary Baldwin, a doctoral student at the museum who consulted on the exhibit, gave us a private tour. We felt it was important to show the incredible effort that went into these displays but also to question the purpose of that effort. Is all of the time and work they put into this exhibit really worth it? You'll have to watch our video to find out.
Thumbnail Credit: Delilah021 via Flickr
Note: This video was originally shown on NYU Now's April 3, 2012 broadcast.
About the Author
Discussion