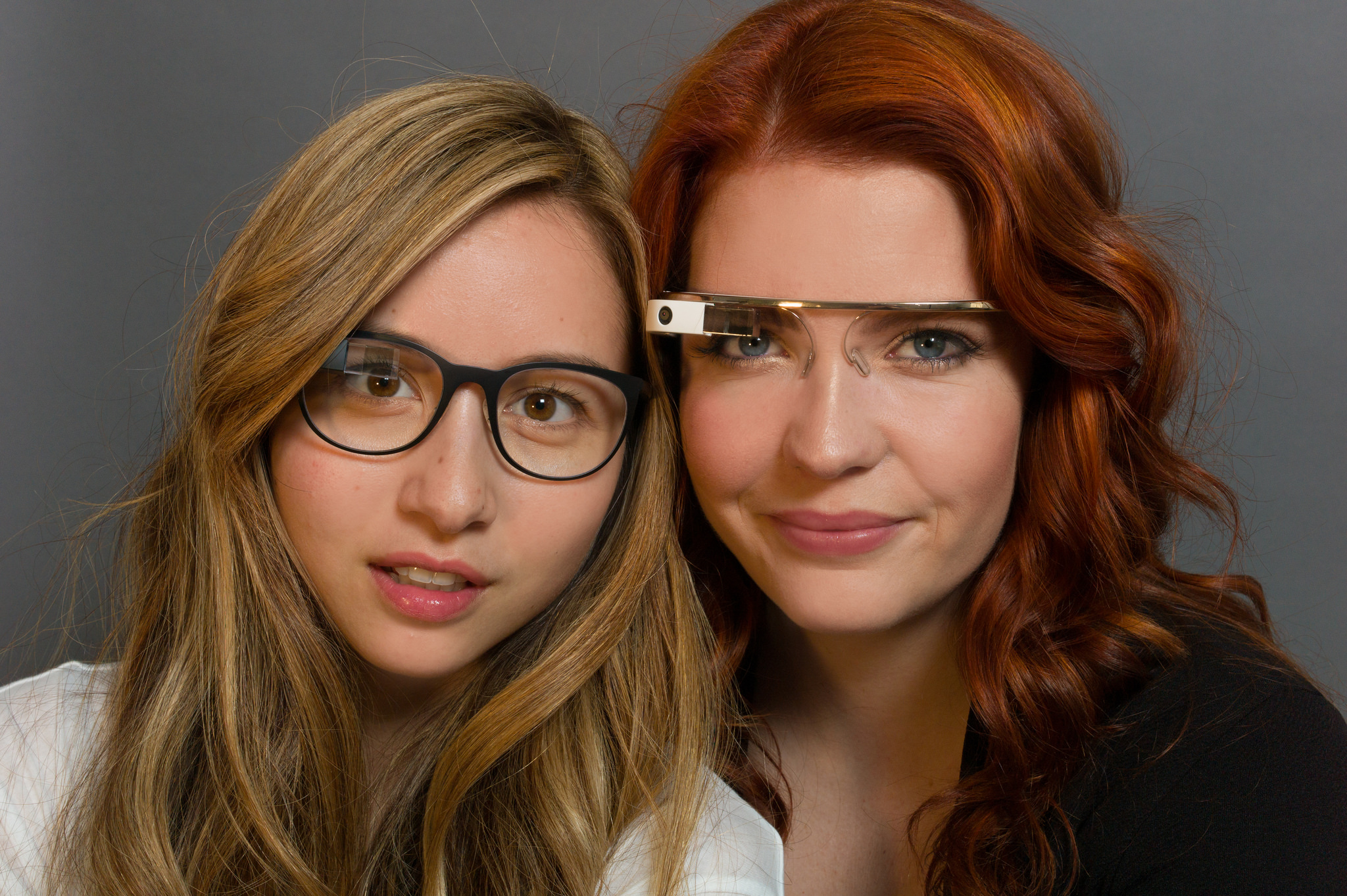 Big tech companies like Google are partnering with fashion designers to make wearables chic. [Image credit: Flickr user Max Braun]
Since the big reveal of the Apple Watch this past September, wearable technology has been a hot topic. Yet for all their convenient features—think health stats, weather alerts and even med student surgical tutorials—they have yet to become as common in our closets as a scarf or hat.
Some critics think wearables are being held back by their "techie" appearance—nerdy can only extend so far beyond Silicon Valley for most. As a result, tech companies are now teaming up with fashion designers to create wearables that are trendy enough for people to actually want to wear.
At this year's New York Fashion Week, everything from outlandish light-up dresses to subtle Fitbit pendants were featured on the runway. Intel announced their partnership with the fashion label Opening Ceremony, and showcased a snakeskin bracelet embedded with touchscreens disguised by semiprecious stones.
Google Glass took the week's window of opportunity to reveal their newest headset collection—a collaboration effort with designer Diane von Furstenberg. While the prism overlay and computer headset is still noticeable, the new models have a sleeker look that strives to blend, rather than highlight, the technology with the frame. The idea is for the technology and clothing to enhance one another, rather than work in opposition.
If you're hesitant to the idea of wearables, keep in mind that the first smartphone, the IBM Simon introduced in 1992, was bulky, boring and 1.5 inches thick. Simon was a brick in comparison to the .27 inch thick iPhone 6, which features a smooth aluminum casing and chic colors all in a pocket-sized device. As the functionality of wearable technology continues to improve, design is sure to follow. Fashion schools are already starting discussions, curriculum and research about wearables and design. They may become as banal as our smartphones a lot sooner than we think.
See slideshow below:
Get the flash player here: http://www.adobe.com/flashplayer
About the Author
Discussion