Environment Blog
Trash Queens Episode 3: Frozen Compost
Let it go… into the freezer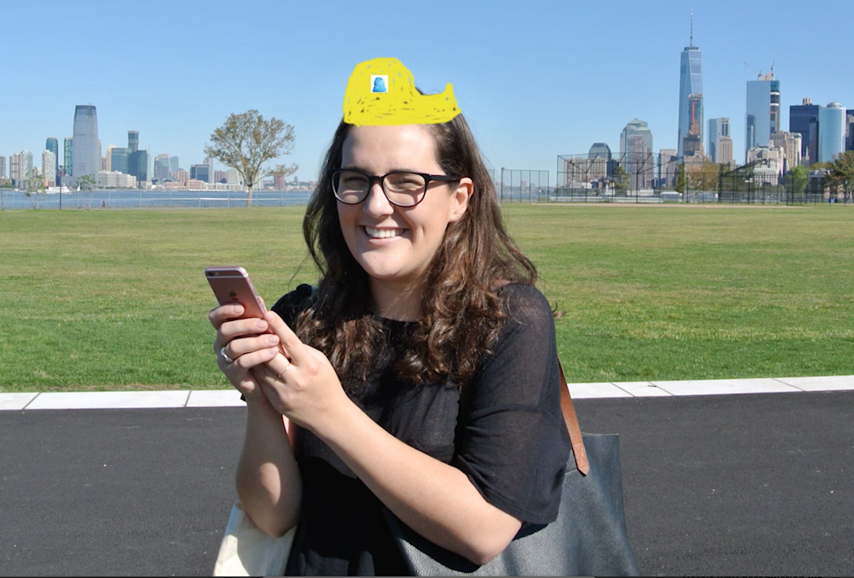 The future's too bright for these happy composters. [Image Credit: Ellen Airhart]
One of the best technical tips we've received was from a woman named Jill who recently celebrated her 10-year composting anniversary. Her advice? Freeze your food scraps.
By putting your food scraps into a bowl in the freezer, you create an easily-maintained habit that feels just as satisfying as throwing the scraps away. Plus, you cut the smell. Frozen food has no odor and that's essential for Jill, a mom-on-the-go who can only take her food waste to her local composting site once a week.
Jill committed to composting when she was living and working in the Bay Area over a decade ago. Now she and others in New York City connect at the Union Square Greenmarket and the Lower East Side Ecology Center, sharing their advice with composting newbies.
If you're looking for technical support in New York City, check the resources offered by the Department of Sanitation. Ditto the master gardener certificate programs, the express purpose of which is to teach people the high art of composting and encourage them to spread the gospel of food waste management.
If you're outside the city, or aren't ready to make your entree into the world of "compost nerds" just yet, check online. You'll find government resources, like how-to guides from the Environmental Protection Agency, as well as personal blogs of composters as wise and helpful as Jill!
Xoxo,
The Trash Queens
Video produced by Eleanor Cummins and Ellen Airhart
About the Author
Discussion