Health
Online "acceptance" therapy helps patients cope with pain
The therapy doesn't reduce pain, but that's not the point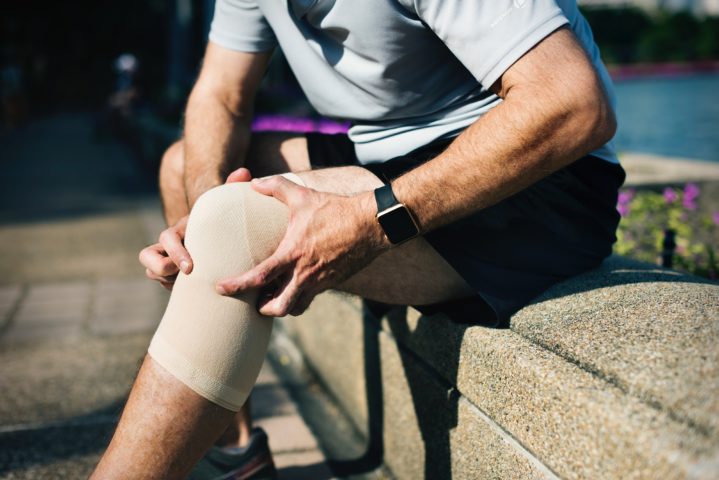 Leaning into discomfort could help chronic pain sufferers engage on a higher level with work, family, social life, and day-to-day tasks. (Photo: Pexels.com )
For 25 million Americans, pain is a daily reality. But treatments that provide relief are risky, scarce or costly.
To improve this situation, researchers at King's College in London have tested a novel approach. The goal of the therapy, however, is not total pain relief. It's acceptance.
The new study, published in The European Journal of Pain, features an analysis of online Acceptance and Commitment Therapy (ACT), a form of cognitive therapy that incorporates mindfulness. ACT revolves around the practice of leaning into discomfort, and becoming curious about it, rather than trying to fight it. Patients are encouraged to identify their own goals and values, and find ways to pursue them while experiencing discomfort.
"It's not a way to get out of having pain," says Whitney Scott, a psychologist at King's College who co-authored the study. "It's a way to foster a life in line with what a person cares about even though they have pain. It's living well with pain."
Previous research has revealed that talk therapies like ACT improve patients' moods and ability to function in their day-to-day activities.
Currently, however, psychologists specializing in pain management are rare, especially outside of urban centers, and have long wait lists. An online platform could help make ACT available to a wider population and work just as well, Scott and her colleagues thought. They were right.
Study participants met twice with a therapist over video chat or the phone, watched videos and completed experiential exercises. Sessions educated participants on the psychological toll of constantly fighting pain, and guided them through exercises that encouraged opening up to pain.
Online ACT had a negligible effect on pain itself. However, participants noted greater improvements in their ability to work, maintain a social life, and manage day-to-day tasks, compared with those who received traditional pain management. This difference between the groups became even more pronounced after nine months.
The results are consistent with studies of in-person ACT, says Scott.
"We know that this type of treatment doesn't necessarily get rid of peoples' pain or even reduce the pain substantially," she says.
But can a pain treatment be beneficial if it doesn't result in pain reduction?
There may be a discrepancy between patients' concepts of pain, and what is actually causing their distress, says Joanne Dahl, a psychologist at the University of Uppsala, Sweden, who was not involved in the study.
"We're always responding to the brain's predictions of reality. People in chronic pain will often talk about pain in a way that maybe is not related to reality, but more in their fears of how it will be," Dahl says.
It's also important to remember that acceptance is not an outcome, but an active process, Scott emphasizes.
"In this moment, you can choose to open up to this pain and do things that you care about," she says. "It may be that in the next moment, you choose differently."
About the Author
Discussion