Video
Bronx-based non-profit brings families together through art
BxArts brings together kids and their parents to create mixed-media portraits of each other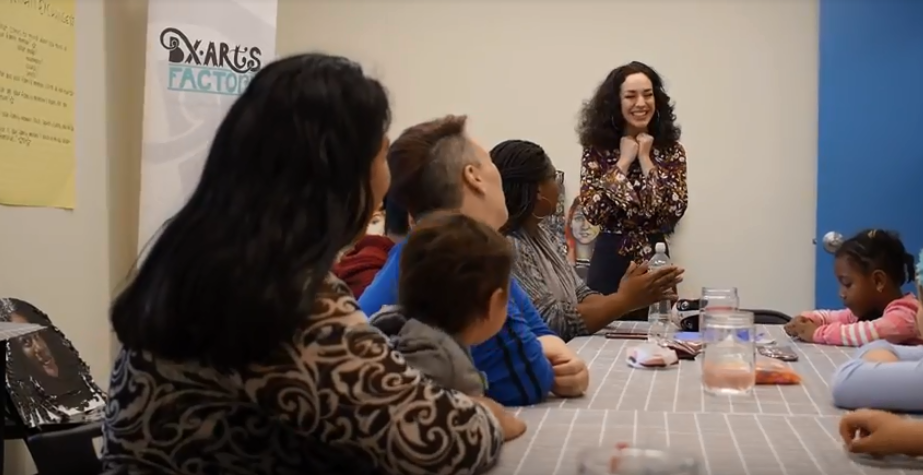 Annie Legnini leads a workshop on how to make mixed media portraits. [Credit: Anushree Dave and Maria Paula Rubiano | CC BY-ND 2.0]
BxArts is a non-profit based in the South Bronx that makes art accessible to the Bronx community. Since 2014, they've served over 3,000 people and worked with 300 artists in the area.
In November 2019, Annie Legnini, a Bronx-based visual artist and creator, led a workshop at the BxArts headquarters to teach parents and kids how to make mixed-material portraits of each other. This work was inspired by her own project called "Bronx Faces." The video features interviews with Annie, Laura (co-founder of BxArts) and people who participated in the workshop that day. It also details how anyone can make a Bronx Faces inspired portrait at home.
Video produced by Anushree Dave and Maria Paula Rubiano, SHERP 38.
About the Author
Discussion