Video
Photopharmacology and the medicinal power of light
Treating diseases with light is not new, but The Trauner Research Group might take it to the next level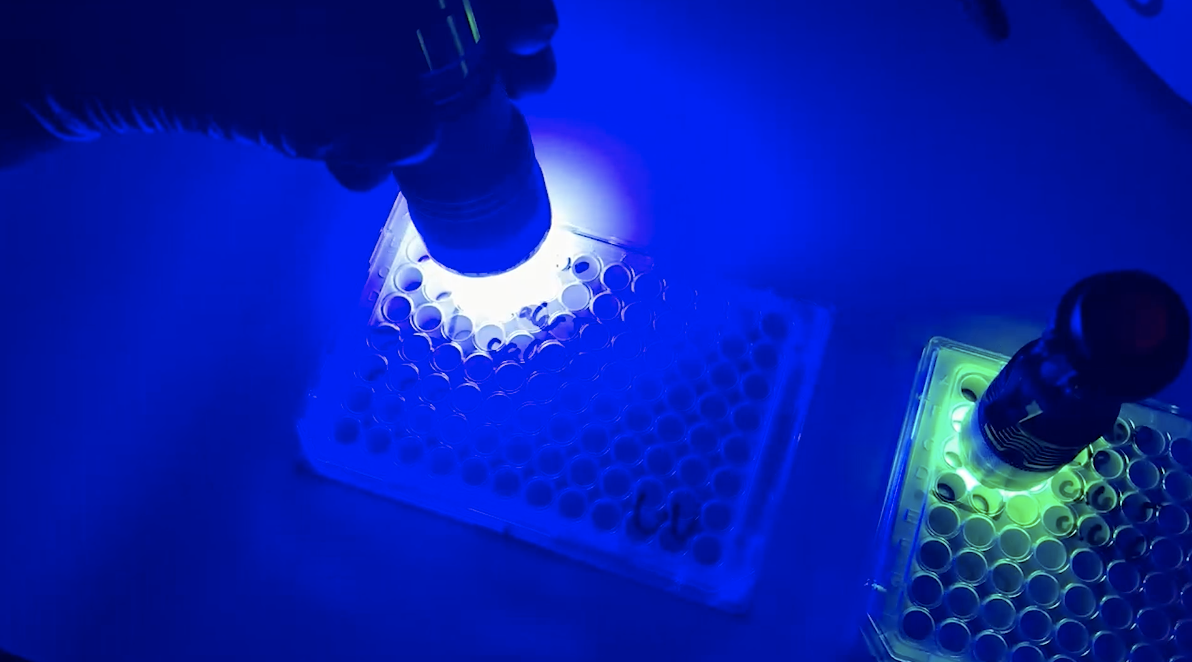 The Trauner Research Group of New York University's Department of Chemistry studies how drugs with light switches can potentially offer better therapeutic treatment for diseases like macular degeneration. [Credit: Taylor White | CC BY-NC-SA 3.0]
Research chemist Johannes Morstein takes you behind the scenes into the laboratory of his innovative research in photopharmacology — drugs that, when activated by light, exert control over cellular processes. Morstein is a Ph.D. candidate in The Trauner Research Group of NYU's Department of Chemistry. "I got really intrigued by the opportunity to switch on and off a cell just using an LED," says Morstein.
These light-switchable drugs are turned on using different wavelengths of light. Once activated, the drugs can make medications, such as antibiotics, smarter at fighting infections. Light-switchable drugs are more defined and a safer approach for treating certain diseases compared to systemic drugs, which are active throughout the body and can target healthy tissue. These drugs are designed to specifically target and modulate biological processes, such as enzymes and proteins, in a cell.
But these activated drugs can also induce damage on diseased cells in a particular area, such as a localized solid tumor. Activated and deactivated with light inside the human body, the drugs can more precisely eliminate certain diseases and reduce side effects. The Trauner lab has started to study therapeutic approaches of light to treat vision loss and cancer, but Morstein thinks the possibilities are limitless.    
About the Author
Discussion