Blogs
Imprisoned Iranian human rights activist wins Nobel Peace Prize
Narges Mohammadi lauded for her fight for women's freedom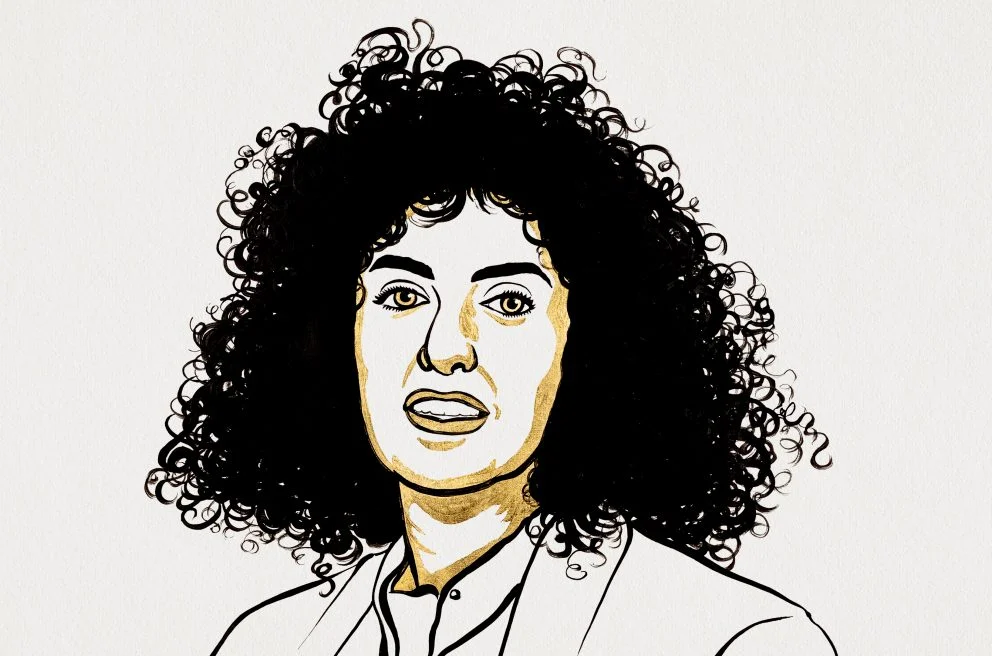 An illustration of the 2023 Nobel Peace Prize laureate: Narges Mohammadi. [Credit: Niklas Elmehed © Nobel Prize Outreach]
Imprisoned Iranian human rights activist Narges Mohammadi has been awarded the Nobel Peace Prize for 2023. The prize, the Norwegian Nobel Committee said, is a recognition "for her fight against the oppression of women in Iran and her fight to promote human rights and freedom for all." 
Mohammadi's struggle against Iran's regime has come at great personal cost. She has been arrested 13 times, convicted five times and sentenced to a total of 31 years in prison and 154 lashes.
In September 2022, Mahsa Jina Amini, a 22-year-old Kurdish woman, died while in the custody of Iran's morality police for violating dress rules. Under the slogan "Woman – Life – Freedom," hundreds of thousands of Iranians took part in peaceful protests against the theocratic regime's oppression of women. From prison, Mohammadi has worked to keep the protests alive, the Committee said.
The award honors not only Mohammadi but also recognizes the other people in the past year who have demonstrated against Iran's oppression and discrimination against women. They highlighted her work as an advocate for equality and women's rights, the abolition of the death penalty in Iran and the opposition against the torture and sexualized violence of Iran's political prisoners.
Mohammadi and Ales Bialiatski, one of last year's Nobel Peace prize laureates, are still imprisoned and isolated from their families, said Berit Reiss-Andersen, chair of the Norwegian Nobel Committee.
"I will never stop striving for the realization of democracy, freedom and equality," Mohammadi said in a statement released to The New York Times after the Nobel announcement. She was firm on her decision to stay in Iran and continue her activism even from prison.
As for Mohammadi's ability to receive the prize in December's ceremony, Reiss-Andersen said, "If the Iranian authorities make the right decision, they will release her so she can be present to receive this honor, which is what we primarily hope for."
The Committee also had a signal for the Iranian government: "Listen to your own people."
About the Author
Discussion