Blogs
How secure is your smart watch?
As wearable technologies become more fashionable, security issues are on the back burner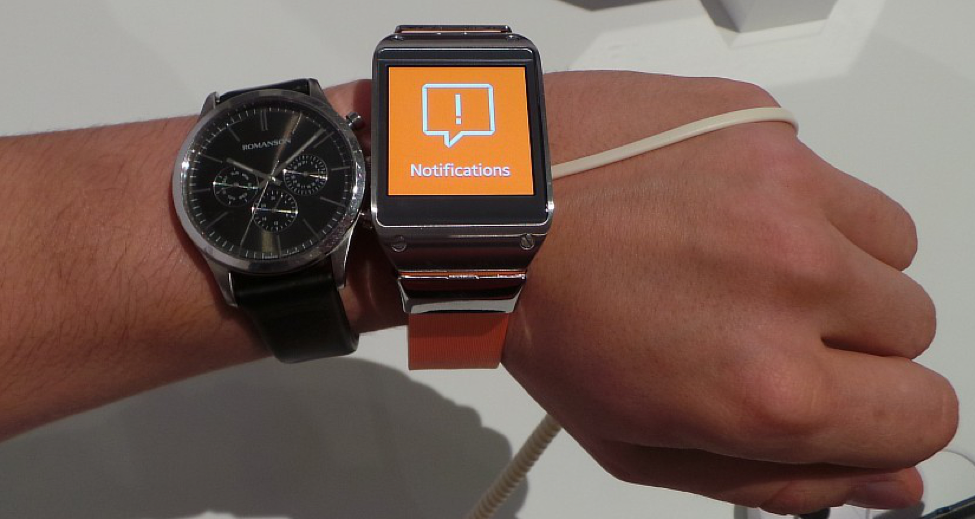 This ain't your uncle's calculator watch. [Image credit: Wikimedia user Hi-Tech@mail.ru]
"Gotta get my steps in," my girlfriend says to me, making a joking reference to our friends who use the FitBit wearable fitness tracker. This device connects to a mobile phone via Bluetooth to monitor how many steps its wearer has taken in a day. Essentially, it is a glorified version of a pedometer. Unlike a pedometer, though, wearable technologies are subject to security breaches.
FitBit is not the only wearable technology out there, though. Many such devices are wildly popular, some with the ability to control the user's phone applications. The Apple Watch, the Huawei Watch, and the Pebble are all competing brands of watches that link to a user's smartphone.
These wearable technologies have a range of looks, from sleek to clunky, but they all perform roughly the same function: to allow the wearer to access phone features such as text messaging without having to take it out of their pocket. In many ways, these devices represent user-friendly advancements in consumer technology. Users can access mobile messaging, calendars and other features more quickly than they could before smart watches, improving upon the convenience and versatility that we have come to expect from smartphones. But watch owners aren't the only ones getting more access — so are hackers.
A 2015 study by Hewlett Packard found that 100 percent of popular smart watches were vulnerable to some form of security attack. One hundred percent. You may wonder whether this number is higher than it is for smartphones, and the answer is yes. Whereas most smartphones require authentication via a password or other unique security code, a report from Trend Micro says the lack of passwords or other authentication methods makes smart watches uniquely vulnerable to hackers. This means that, while these devices are becoming more stylish, more functional, and more popular, consumers are unwittingly exposing themselves to security threats.
Unfortunately, research shows that most users do not know enough to consider security issues when purchasing wearable devices. In September, researchers at the University of Illinois successfully hacked a smart watch in an experiment to determine what its wearer was typing on a computer keyboard — an obvious threat in an age of typed passwords.
So what is the solution? The best answer that many security experts have is to use two-factor authentication. While it's not an end-all solution, this security protocol, which involves entering a password as well as a pass code that is sent to another device, helps decrease the chances that your wearable can be hacked. Google recently released a two-factor authenticator for compatible Android smart watches, and Apple has its own authenticator for its line of devices, including the Apple Watch. So if you insist on rocking a smart watch, be smart about it, and keep it secure.
About the Author
Discussion