Health
Breastfeeding is not just a mother's job
Advocates say moms don't get enough support from hospitals as they attempt the tricky and painful task of breastfeeding their newborns.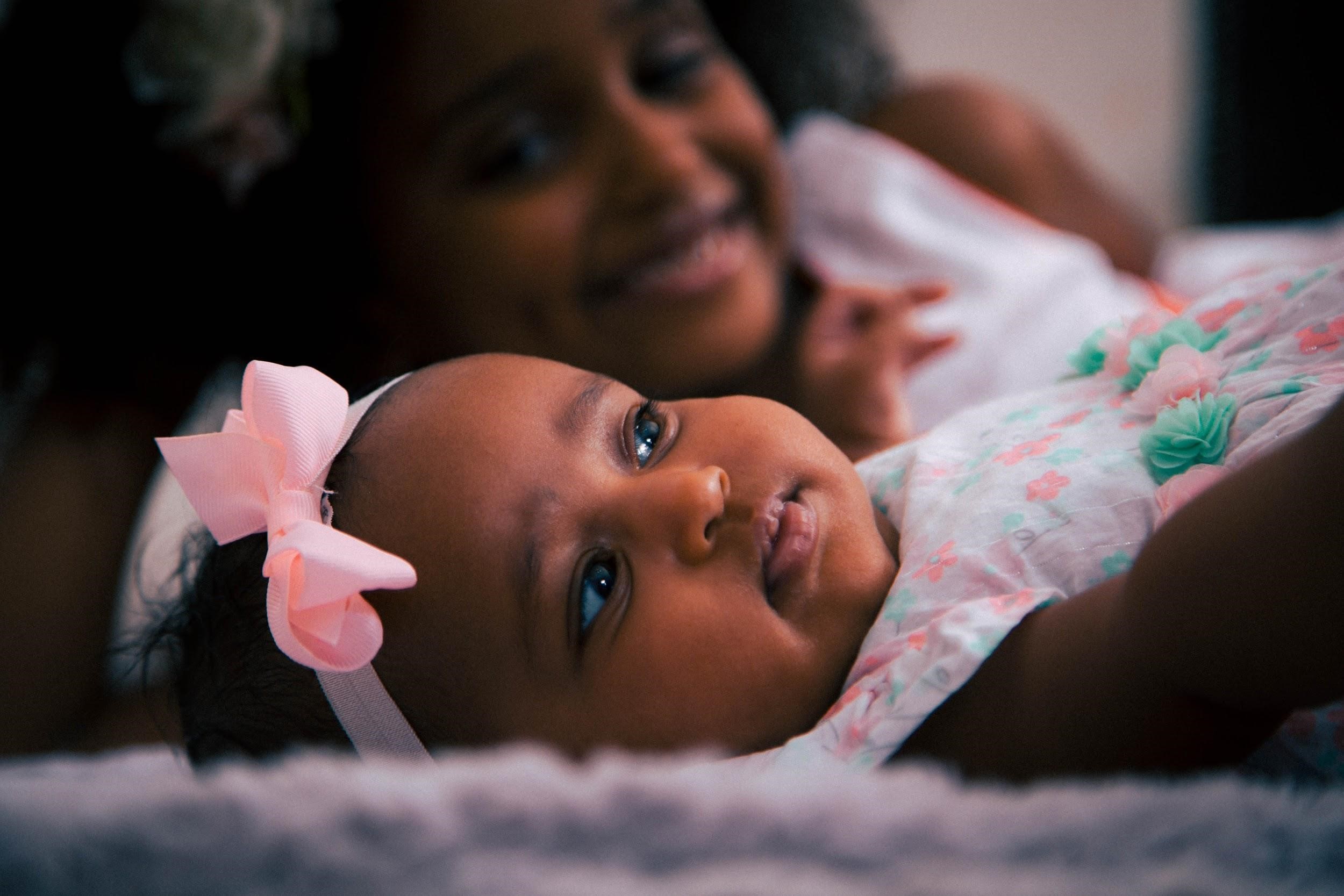 It is recommended moms breastfeed for the first six months after birth, but many stop much earlier. University of Pittsburgh researchers this year tried to understand why. (credit: Gift Habeshaw | Unsplash)
When Heather Hopson gave birth, she knew that she wanted to breastfeed her baby daughter.
During her pregnancy, she learned that breast milk helps prevent the baby from developing allergies, asthma and urinary infections — all while providing perfect nutrition. So she was surprised to hear that doctors and nurses at the Pittsburg hospital where she gave birth were not particularly supportive of her decision.
They suggested formula instead, she said. Hopson was in disbelief.
"The pediatrician who checked over my daughter told me that nursing's not for everyone and that I should feed my daughter formula. I ignored her advice," Hopson said. "I was determined to at least try."
She demanded a pump be brought into her room at UPMC so she could express milk.
Hopson's experience is far from unique. Though the World Health Organization recommends mothers breastfeed for the first six months, only 49 percent of women in the United States do so, according to 2011 figures from the Centers for Disease Control and Prevention.
The numbers are astounding considering most mothers are physically capable of expressing milk, said Diane Spatz, a perinatal nursing professor at the University of Pennsylvania. And recent evidence suggests insufficient support from hospital staff may be a contributing factor.
Researchers from the University of Pittsburgh gave 35 women digital diaries to record and reflect on their experiences as new mothers. Women reported feeling confused and helpless when it came to breastfeeding. Without professional guidance, for example, mothers often blamed themselves for not producing enough milk, even though fluctuations in milk supply are normal.
"The language that they used (in the diaries) was that of a battle," said Jill Demirci, a co-author of the study and assistant professor of nursing at the University of Pittsburgh. "The expectations for these women to breastfeed are huge."
Breastfeeding was not always hailed as the ideal. In the 1940s, it was thought that low-income households had to rely on breast milk instead of baby formula — a futuristic invention thought to be superior to its natural counterpart, according to a historical review of breastfeeding attitudes published in 1996.
The advertising was effective for some women: Hopson's mother, for example, fed her with formula.  "(She) wanted what was best for her baby," Hopson said.
Breastfeeding regained popularity in the 1960s, and has since become a staple on the endless list of requirements for perfect motherhood.
But just because the process is natural doesn't mean it's easy. In the Pittsburgh study, women described struggling with nipple pain, low milk supply and the baby's changing appetite. An amalgam of these factors can prompt a new mom to abandon breastfeeding within the first two weeks, according to researchers.
"Bleeding nipples are sometimes more painful than giving birth," said Michelle Lee, a San Diego-based lactation consultant.
Women need professional guidance to initiate breastfeeding, said Spatz. A new mother should express milk within the first hour of giving birth, she said, and without early breast stimulation, milk might remain low for months.  But since professionals that urgency is rarely expressed to new mothers, she said, they may inadvertently reduce their production.
Lee said a professional should monitor and guide women for the first few months of breastfeeding.
But many hospitals have too few on staff, she said. In 2013, fewer than 20 states had six or more certified lactation consultants or counselors per 1,000 live births, the CDC says. In Pennsylvania, where about half of women were still breastfeeding at six months, that rate is just three certified counselors per 1,000 live births.
More lactation support is also needed in the workplace to accommodate moms who are returning to work shortly after giving birth, advocates say. Less than half of U.S. employers provide on-site lactation rooms, According to a 2018 report by the Society for Human Resource Management.

"Pumping can take 25 to 30 minutes and women might feel like they are not team players if they have to step out of the office every few hours to pump," said Demirci. "A lot of employers don't understand that."
Milk pumps and freezers for storage are other additions that make workplaces friendlier to breastfeeding mothers, said Spatz, who heads the Children's Hospital of Philadelphia Breastfeeding and Lactation Program.
In the end, Hopson, a Pittsburgh-based blogger and founder of Motor Mouth Multimedia, breastfed her daughter for 10 months. She now serves on an advisory board for Healthy Start Pittsburg's Center for Urban Breastfeeding, a women's health clinic.
And Demirci is using the insights gained from digital diaries to develop a text messaging app that will help answer mothers' most urgent question anytime, anywhere.
In the U.S., said Spatz, it's up to moms to figure out how to navigate lactation after giving birth and up to her to advocate for her needs with employers when she returns to work.
"It's all put on the mother," said Spatz. "We really need to have policy in place and programs in place (so) that the burden is not on the mother."
About the Author
Discussion