Posts in: Environment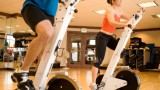 Eco-conscious gyms allow members to spin calories into electricity.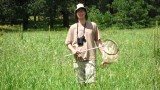 One bee scientist looks ahead by cataloguing the past.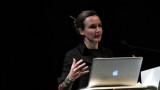 Natalie Jeremijenko, NYU professor and Environmental Health Clinic founder, bridges disciplines to promote social and environmental change.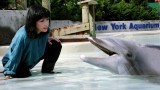 Trailblazing our knowledge of aquatic minds, Diana Reiss uses science to fight for dolphin welfare.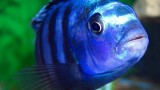 One fish's evolution raises questions about what constitutes a species.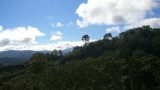 Traditional farming may stabilize Latin American coffee production.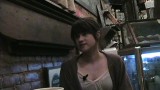 Mary Ellen Amato on shade-grown beans, Alta Gracia plantation and Jack's customers.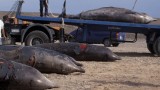 The U.S. Navy, environmental groups and the U.S. Supreme Court fight to balance national and whale security.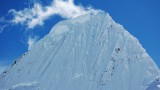 Asks Scott from Nyack, NY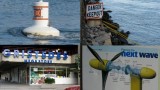 A New York City company is converting the East River's tidal currents into electricity.