Health
The power of patents
Advocacy groups fear a win for Novartis in India's patent law case will affect affordable access to medicine worldwide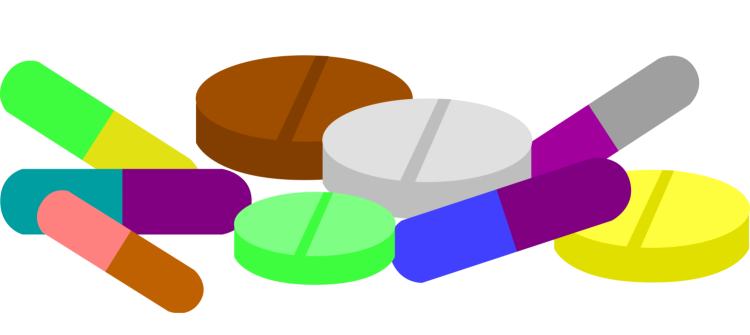 India's pharmaceutical patent law is currently being debated in the country's highest court [Image credit: Pixabay.com]
When it comes to preserving the health of people around the world, which is more important: affordable access to medicine or protecting pharmaceutical innovation? This issue is currently being decided in India's highest court. In September, the Swiss pharmaceutical giant Novartis AG, maker of the anti-cancer drug Glivec, filed an appeal challenging the country's generic-friendly patent law.
And health advocacy groups — who regard India's patent law as vital for the production of high volumes of low-cost generic medications worldwide — have something to say about it.
"The whole case is about encouraging generics and the central role they have had in treating deadly diseases," says Patricia Kahn, a medical editor at Médicins Sans Frontières (MSF), a medical humanitarian organization. A win for Novartis would be a "devastating setback."
Currently, India's liberal patent law has earned it a reputation as the "pharmacy of the developing world." Up until 2005, the country did not even grant patents on pharmaceuticals. This allowed the generic market to thrive and become a $26 billion industry. Consequently, many expensive drugs became much cheaper, including HIV/AIDS medications, which went from $10,000 U.S. dollars per patient per year to $120 today. But the country's growing economy and bold policy stance — a stumbling block for patenting variations of existing drug molecules — is worrying for branded pharmaceutical manufacturers, who rely on the ability to patent intellectual property for much of their revenues.
Glivec, approved in more than 110 countries for chronic myelogenous leukemia (CML), has since been heralded as a game-changing drug for patients with the disease. During clinical trial development in the late 1990s, the patient response to the drug "was incredibly exciting and completely unheard of," says Charles L. Sawyers, a physician and researcher at Memorial Sloan-Kettering Cancer Center in New York City, who developed the drug along with Brian Druker, a medical researcher at Oregon Health & Science University.
In most countries, Glivec is protected under a patent, which means that Novartis holds exclusive rights to the intellectual property behind the drug molecule for a number of years, and can price the drug at a branded premium during that time. Not so in India. Molecules invented prior to 1995 are not eligible for patent protection, which allowed a different company to manufacture Glivec as a cheaper generic in the country.
And even though India amended its patent law in 2005 to align with the World Trade Organization's Trade-Related Aspects of Intellectual Property Rights (TRIPS) Agreement, the country's policy still makes it difficult for pharmaceutical companies. Known as section 3(d), the amendment essentially limits the ability of manufacturers to extend the life of a patent by making small changes in safety, efficacy, or bioavailability (the rate of a drug's absorption into the bloodstream), a common practice known as "evergreening." "It's pretty clear that they put [that section] in just for pharmaceuticals," says Thomas Matthew, a Georgetown law student who has been writing and researching on pharmaceutical patent law in India.
India's current patentability standards are "very innovative and aggressive," according to Cynthia Ho, an intellectual property professor at Loyola University Chicago School of Law. But in a historical context, "it's not that radical," Ho says. Before TRIPS, many developed and developing countries including Spain, Portugal and Ghana also did not grant pharmaceutical patents.
But how 3(d) will be applied is not clear. Up until this point, there hasn't been a lot of legal precedent established for 3(d), "so there is not a whole lot of guidance for what it means or how it works in practice," says Matthew.
Novartis argues that Glivec does warrant a patent. Even though the drug molecule was patented in the U.S. in 1993, it was not approved for use in patients, a process that required additional testing in cell culture, animals and people. Novartis' further development of the drug changed it in ways that the company argues are patentable, as it increased bioavailability by 30 percent. Yet Novartis' initial patent request in India was denied in 2006, leading the company to file an appeal that worked its way up to the Indian Supreme Court this September. Novartis declined to comment for this story, citing the ongoing court case.
Nevertheless, the company has asserted that it is dedicated to making Glivec affordable for patients in India. According to information on Novartis' website dedicated to the Glivec case, more than 95 percent of patients in India who need the drug — around 15,000 people — receive it at no cost through a patient assistance program. "I got hundreds of emails from patients and I worked around the clock to help persuade Novartis to make the drug available on a compassionate use basis," says Sawyer, who helped develop the drug but receives no royalties from its sales.
Representatives of the pharmaceutical industry argue that patent protection is necessary for companies to develop new and more effective drugs. "Our industry is for invention and innovation," says Mark Grayson, a communications representative at PhRMA, a pharmaceutical industry advocacy organization. "The kinds of tactics that MSF is taking will only end up hurting the people they are trying to help, because it could end up hurting innovation in areas where they would like to see more."
But advocates of affordable access to medicine don't buy the company's argument. "Novartis has already had its day in court and had lost," says Rohit Malpani, manager of the access to medicines campaign at Oxfam International, an advocacy organization focusing on poverty and injustice. "Its current efforts to change India's law represent nothing more than a form of legalized bullying — with significant potential costs to public health in India and around the world." Oxfam, along with organizations like MSF, are concerned that a Novartis win will allow companies to extend a patent life on any drug by making small molecular tweaks, which would keep costs up and prevent future access.
Affordable access to medicine is vital to human survival, but so too is the creation of new, more effective drugs. However, new drugs cannot come into existence without companies investing billions of dollars in development, which they recoup by pricing branded drugs at a premium. Innovation then, may depend on the patent protection of its predecessors.
"I firmly believe that we need to protect patents worldwide," says Druker, who earns no royalties from the drug's sales. But "companies need to provide affordable drugs throughout the world, particularly when they are making billions of dollars in North America and Europe."
In a 2011 article in the medical journal BioMed Central, paper authors suggest alternate business models for pharmaceutical companies that "'de-link' medicine prices from [research and development] costs," thus helping to alleviate the need for companies to recoup their drug development costs by pricing branded drugs at a premium.
"Regardless of whether or not patent laws change, they have a certain proceeding in India that is helpful for the public interest," says Ho. "Anyone with an interest in the public right to cheap drugs can file an opposition as to why patents shouldn't be granted."
And even if India does rule in favor of Novartis, there is always the possibility of compulsory licensing. A "back door" in the TRIPS agreement, it allows the government to mandate generic manufacturing of a branded drug if there is a public health need for it within the country, according to Matthew. This past March, the first such compulsory license was issued for Bayer's kidney cancer drug Nexavar, as the courts ruled the cost of treatment was too expensive for Indian citizens to afford. "Compulsory licensing is a sledgehammer whereas 3(d) is more finely tuned," Matthew says.
The ruling on Novartis' appeal is expected early this year, with the choice between affordable drugs and funding for new ones left in the hands of the two presiding judges.
About the Author
Discussion