Audio
AUDIO: Why so serious?
The science of humor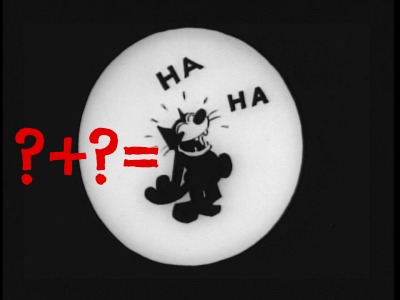 What's so funny? Science is trying to decipher what causes us to crack up. [Image source: Wikimedia Commons, altered by Becca Cudmore]
Since Freud, psychologists and other social scientists have endlessly pondered over why humans laugh, and what exactly causes us to perceive certain situations and actions as "humorous". In a special episode for WNYU's The Doppler Effect program, Becca Cudmore and Neel Patel find out from scientists and humor professionals what makes something worthy of laughs.

Listeners will hear insights from Rod Martin, a psychology professor at the University of Western Ontario; David Zomer, a former humor researcher at Hunter College in New York City; Bob Mankoff, the cartoon editor for The New Yorker; and Ryan Hansinger, a comic based in Los Angeles.
This episode originally appeared on The Doppler Effect, which airs on WNYU 89.1 FM every Tuesday at 7:30 PM.
About the Author
Discussion