Under the Lab Coat
A Scienceline Valentine
Roses are red, Violets are blue, Science is awesome And so are you! Here's a list of the top 11 Scienceline articles to send your sweetie for Valentine's Day. Maybe […]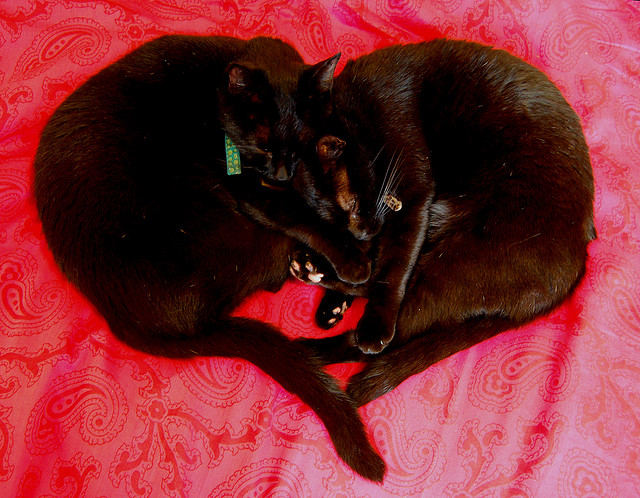 Happy Valentine's Day! Love, Scienceline (and these two cats) [Image credit: Flickr user Zemlinki!]
Roses are red,
Violets are blue,
Science is awesome
And so are you!
Here's a list of the top 11 Scienceline articles to send your sweetie for Valentine's Day.
Maybe it can't take the place of flowers or chocolate or wine. Maybe it's better.
11) The heart is a beautiful proxy for emotions. But how does it REALLY work?
10) Learn from the birds: romancing your mate and guarding your territory may be more closely related than you think.
9) If you're getting it on, be sure you're doing it right. Safely, that is.
8) Some music to set the mood? How about some sexy science rap?
7) If you've got a little one in the mix, maybe you could get some parenting tips from an unexpected source: the wasps.
6) One way to know if your date is going well? He laughs, he smiles, he sneezes. We can't make this up.
5) Life is like a box of chocolates: a constant effort to keep the fungi at bay.
4) Last Valentine's was just a blur. And now you have some, er, unanswered questions. Let's get that taken care of for you.
3) What a charming smile she has! Well, maybe, but you might just be evolutionarily programmed to think that way.
2) If Valentine's just twists the knife in your aching broken heart, don't worry. Things will get better. You'll get through this… probably.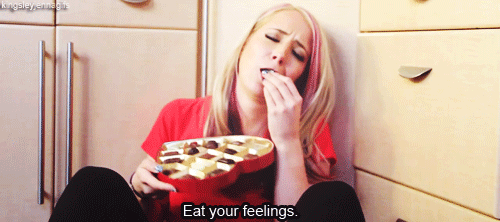 Happy Valentine's Day from Scienceline!
About the Author
Discussion